After the cracking victory against Arsenal at the Emirates, we move on to the Champions League where we take on CSKA Moscow at Old Trafford. I am still buzzing from the win on Saturday much to the annoyance of several flustered Arsenal fans who feel that they deserved to win. But I'm loving it because we are Manchester United. We thrive on hate. 
Anyway, contrary to Gooners who have trouble letting go of things, we move on to the next fixture. This fixture seems simple but we should have prevented this game from bearing any consequence at all by beating Basel in the previous gameweek. This game needs us to take at least a point off CSKA at home. Considering our home record, this game should not be a problem. Even if Basel win their game and we lose ours, the Russian outfit will need a goal difference of 5 to qualify. Despite being a cautious fan, I can say for a fact that we are definitely qualifying from the group. So effectively, this game is a case of who tops the group?
It is common belief that finishing top of the group is necessary in order to avoid tough opposition but is that really true? Let look at some potential opponents, should we finish first. If I have marked the club with an asterisks, it means that the club has a 50% chance of not finishing second. 
Teams: Bayern Munich, Roma, Juventus, Sevilla, Napoli*, Leipzig, Real Madrid. 
So yeah, I rest my case. Finishing first is as bad as finishing second. However, I don't mind any team because we're in the Champions League for a reason. In order to mark our return to the table at which the big boys dine, we need to start beating the bigger teams.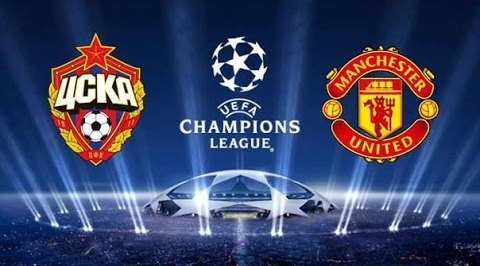 Let's talk about our new playing style for a bit. I'm a big admirer of the three man defence for a number of reasons. One, it takes a true genius to execute the 3 at the back defence. Two, if the team is comfortable in it with good fullbacks, it can be really tough to break them down. Third, the rivals can never figure out if we're going for an attacking game or a defending game.
In our system, we play a makeshift defence of Smalling, Lindelof, Rojo at the back. Hope that becomes a back of Bailly, Jones and Lindelof when everyone is fit. In front of them, we have a midfield five. Matic and Pogba occupy the central role of the midfield, Valencia and Young play the attacking fullback role. Right in front of these four, we have Lingard who places the screening role. Up top, we have a striking partnership of Lukaku and Martial.
This system is amazing for the flexibility it offers. Lingard can drift to the wide right side playing as an inside forward while Martial shifts over to left wing. Lingard is the key element here (who would have thought that a couple of months ago!), as he initiates the high press on the opposition defensive midfielders and his explosive pace helps switch from attack to defence really quick.
Anyway, I think it should be a breeze and I wouldn't start too many key players. Here is where we have the advantage. City play an away game in Ukraine 24 hours after us and then play an away game against us while both our games are at home. But at the same time, City have no pressure of a draw or even a win. They could lose their game and still top their group so there is no telling what Pep is going to do. So that's my preview for this game.
My predicted lineup: 
Romero
Darmian–Tuanzebe–Rojo–Shaw
Herrera–Fellaini
Mkhitaryan–Pogba–Rashford
Lukaku
Predicted score: 2-0 (Rashford and Lukaku)