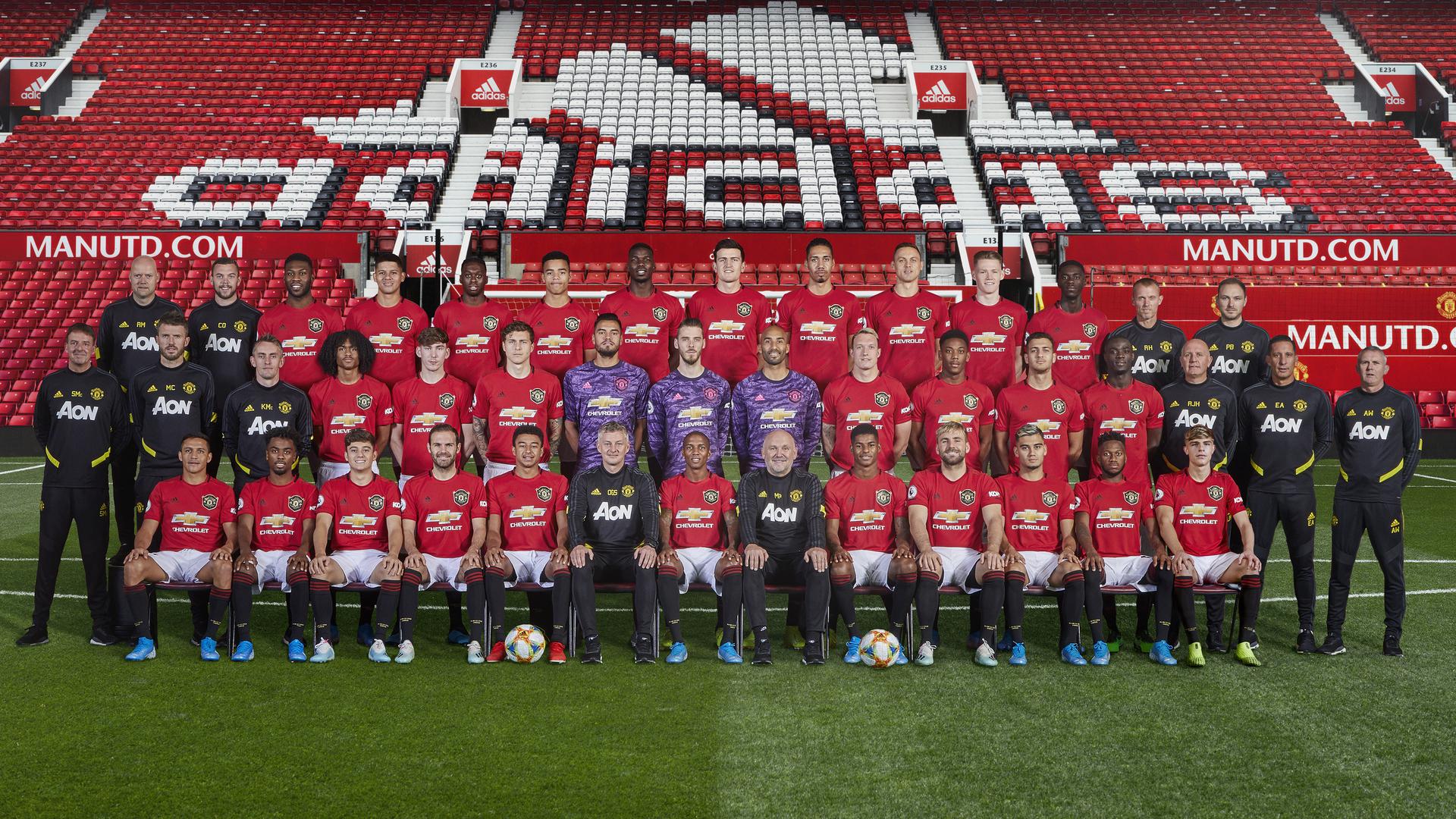 Image from ManUtd.com
About The United Devils
We are a team of Manchester United fans dedicated to writing articles about the greatest football team in the world, Manchester United.
The United Devils was founded in October 2015. We were just a group of football fans wanting to share our opinions on our club and have pushed on since then to continue this website.
We started by writing roughly one article per week and that was generally on each game. However, over time we have managed to recruit more and more writers so that we can produce more mouth-watering content about United. Now we upload an article almost everyday on all-things Manchester United.
The World Cup 2018 was our biggest month, we covered every aspect of international football. We are now back to club football where we will be expressing our opinions and keeping you up to date!
Please follow us on twitter: @TheUnitedDevils
About us:
Founder and Co-Manager: Dillan 
My name is Dillan and I am an avid Manchester United fan. I started up this blog to share my thoughts and opinions on all things Manchester United. I regularly attend Manchester United and England games to support my club and country. MANCHESTER IS RED.
Co-Manager: Arjun
Hi my name is Arjun and I'm 21 years old. I have been a Manchester United fan for almost 6 years and have been a writer for The United Devils since October 2017. My favourite current player is Anthony Martial and my footballing idol is Roy Keane.
(@ArjunHanda1)
Assistant Manager: Suraj 
Hey, I'm Suraj! I have an insatiable love for Manchester United. I love watching and writing about the greatest club ever. I firmly believe that Sir Alex Ferguson is a God.
(@MeisterSuraj)
Writers:
Hi my name is Brett Worthington and I've been a Manchester United fan all my life. I've been a season ticket holder for the last 7 years and also go to away games on a regular basis. I love watching, talking and writing about United and this website gives me this opportunity. Up the Reds!
(@Brettworthy17)
Hi. My name is Isiah Madrigal and I've been a Manchester United supporter since I was 4. I wanted to write and blog/share my thoughts about my beloved football team with many across the world.
(@Realisiah1)
My name is Arion Armeniakos, I'm 21 and I've been a United fan for ever since I can remember. I have been to Old Trafford on numerous occasions when I lived in Ireland but I'm currently studying in California. To me United is more than just my team, it's become like religion to me and I'm delighted at the opportunity to be able to share my thoughts on our club with people.
(@ArionArmeniakos)
Hey, I'm Errol! I have a passion for Manchester United and been an avid and dedicated fan who has been following them from the age of 8 (prior to Sir Alex Ferguson Era). Even though I am not living in the UK, the Red Devils have always held a special place in my heart. I will forever support the team. I am honoured to write about Manchester United. 
(@LegendFPL)
Hi this is Akhil. I've been a Red Devil ever since I remember. It's been quite a long time now and I guess analysing and writing for this website on this massive club brings me more joy than anything else. Looking forward to a good time with our readers. Hope you enjoy my content. Thanks.
(@mcsaucedrippin)
Hi there! My name is Njabulo but most people call me Njabz and I hail from South Africa. I have been a Red Devil ever since I was 8 and the euphoric feeling of scoring late in the game is what turned me into an ardent United fan. My United idol is none other than Paul Scholes.
(@Sir_Augustin)
My name is Nick and I'm a lifelong United fan. As a sport performance analysis student and current analyst working in the game, I have a specific eye for detail and tactics. Still recovering from Ronaldo leaving.
(@Nick_FootballPA)
Hey there! My name is Harshil and I've been a Manchester United fan since that night in Moscow. I can talk about United all the time and this blog gives me an opportunity to do the same through articles and analysis. I firmly believe that Sir Alex is the real GOAT.
(@PanditMUFC)
Jayson has been a Man United supporter since the early 2000s. Growing up in the USA, where football is gaining popularity, Jayson came to support United because the sports channel showed United highlights around 2am Saturday nights.
(@JaysonL56)
Greetings, my name is Millsy, I'm 27 and have been a united fan since birth, started supporting them because my older brother is also a huge fan and football was, is and always will be a huge part of my life. I've been writing about football on and on since around 2018, when I started Millsy's View and have been a part of The United Devils' writing team since May 2020 
(@MillsysView)
I am Prashanth Nair and I have been an ardent Manchester United Supporter for years now. Professionally I work as a data Scientist with a media company. I have always been passionate about United and writing and above all expressing my opinions and views regarding the club and players. Writing for this website gives me a massive opportunity to say and write what I feel passionately about the club. Looking forward for a great time here and hope you love our content.
(@reddevil07nair)
Hi, my name is Joe and I am a passionate Manchester United supporter born and based in the UK. I attend games on a regular basis as I am a season ticket holder. My incredible passion for The Reds is what inspires me to talk and write about the club I love and I enjoy the opportunity to share my opinions with the rest of the Manchester United community around the world.
(@fatboyslim886)
My name is Asuzu. I'm 21. I've been a Manchester United fan since 2008. My favourite Manchester United player is Paul Pogba. 
(@BlinksAsuzu)
My name is Andrew and I have been a Manchester United fan my whole life. I have a season ticket in the Sir Bobby Charlton Stand attending all our home games. My favourite United player of all time is Eric Cantona. I want to share through this blog my thoughts and opinions on Manchester United.
(@andrew_wall)