Ole is at the wheel and, after beating Burnley, Manchester United are at the top of the Premier League. This is the first time we've been there since Jose Mourinho had us there two games into his tenure. This time, however, we're almost at the halfway point of the season and we have our biggest rivals to play next. This result might well be forgotten about depending on how Sunday's match goes. But we would do well to remember it. These are the games that teams have to win if they want to win the Premier League.
Although all of our minds are now going to switch to Sunday's derby match, it is important for us to enjoy this win. It was another game like the Wolves one. It was nervy at times, although we looked in total control against Burnley. Until the goal went in, many would've been unsure if it was coming. It did, off that fabled Paul Pogba right foot and I am happy to analyse this game. I'm Millsy's View for The United Devils, and this is 5 things we learned from Manchester United vs Burnley.
Manchester United Showed The Right Mentality vs Burnley
Winning this game was big. It might "only be Burnley" some will say, but getting these 3 points in the bag will be crucial. Burnley after all were on a hot streak at home, having taken 10 from the last 12 points. By winning this game, we go into the derby 3 points ahead of Liverpool for the first time in years. Not only that, but we go into it on a long Premier League unbeaten streak and top of the table. Things are most certainly looking up for Ole's boys. He knew why we needed to win.
It was clear from the strong lineup that Ole was determined to win. It was probably our strongest starting XI. Burnley are definitely a team that can trip you up. These are the games that teams have to win to make an assault on the title and the manager knows that, he was part of enough winning teams. By getting through this grueling contest, the disappointments of last week are gone and forgotten about. Manchester United can rid Burnley from their mind and focus on what we've all been thinking about for weeks – beating Liverpool.
VAR Still Has No Idea What It's Doing
The biggest talking point among fans tonight will undoubtedly be VAR – AGAIN. Everybody is getting pretty sick of talking about it at this point. Still, one has to mention it because it did have a big part to play in the story of the first half. Opinion on Twitter, among the commentators and within the Sky Sports studio was split right down the middle.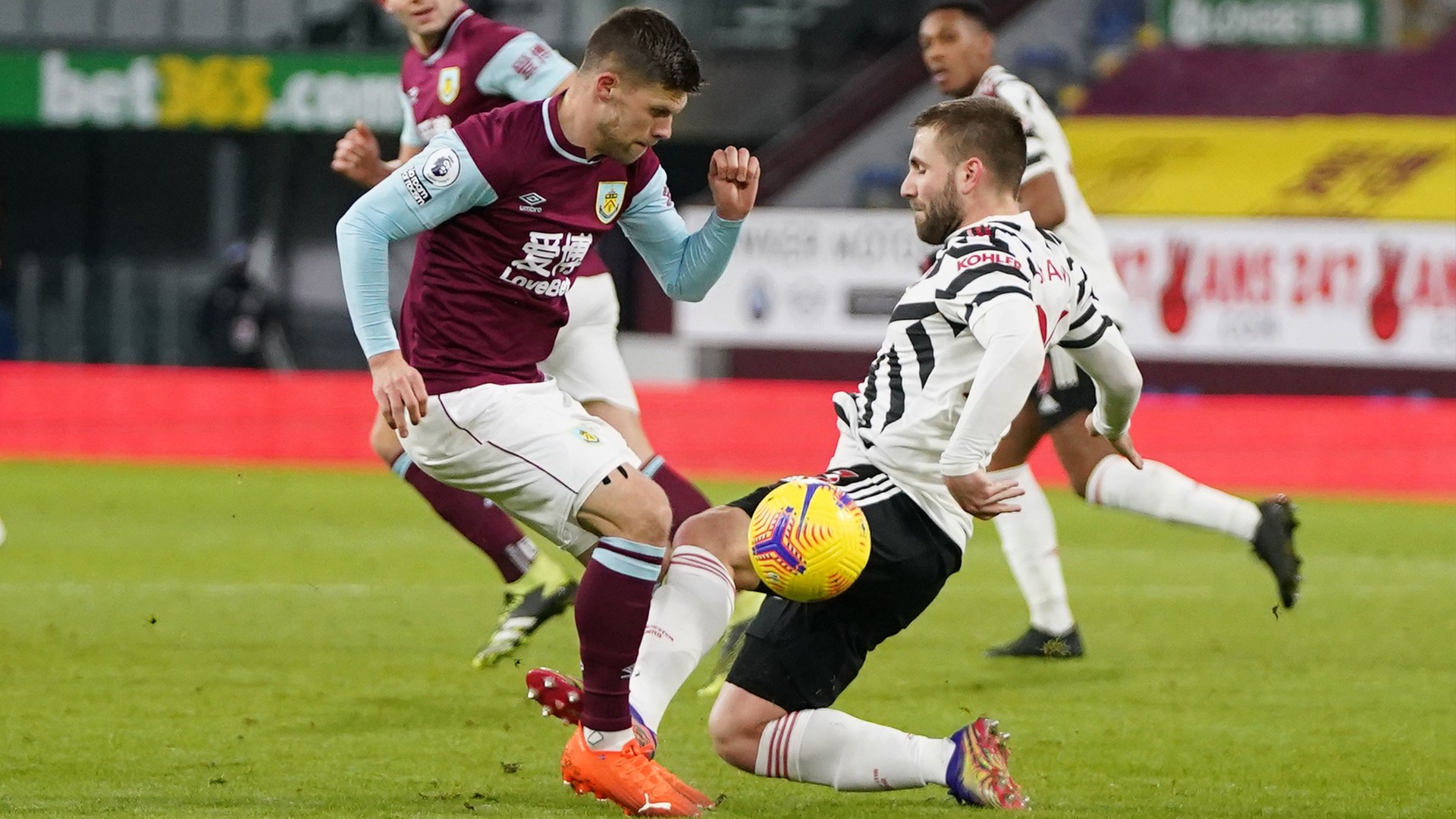 Should Luke Shaw have been sent off? Probably not. Should Robbie Brady have been sent off? Also probably not. Should Harry Maguire's goal have counted? Yes it probably should have. Personally, I feel the decisions regarding the cards were absolutely correct. Indeed, I don't think they even needed looking at by VAR as neither looked at all like a red card. I think Harry Maguire's was the most contentious decision. as I feel like that should've stood, he was already above Erik Pieters and his hand was just in the wrong place. I felt it was harsh. Either way, VAR still has no idea what it's doing.
Marcus Rashford MBE Is Indeed Human
Marcus Rashford MBE may well have set up the goal for Paul Pogba, but he proved tonight that he is indeed human. For the most part, especially in the first half, Rashford was pretty absent from proceedings.
He was playing on the unfavored right wing. Unfortunately, Rashford is much more comfortable playing on the left and cutting inside onto his right and that showed tonight as he put in a below-par performance on the whole. He was rightly subbed after 80 minutes because he never really looked happy out there tonight.
Our Defending Has Also Improved
Everybody likes to talk about the impact that Bruno Fernandes has had on the team since his arrival. However, another noticeable difference has been at the back. One thing that shows this best is the difference between this game and the last time we faced Burnley. Despite some squeaky bum moments at the end of the game, they never really looked like scoring at all.
This is a massive contrast to the last game, where they killed us on the counterattack. They had many breaks last time that allowed them to beat us. This time, however, Manchester United showed maturity to keep them quiet and not allow them to use their time on the ball with the same deadly touch. It shows the real confidence that our team is playing with right now, the midfield and defence able to just choke out opposition attacks before they even started and keep the pressure on them.
Pogba Is Enjoying His Football Again
One massive difference that Manchester United fans have been seeing recently has been in the performances of Paul Pogba. No Manchester United manager has been able to get the best out him. However, Solskjaer seems to have done exactly that in recent weeks. Paul Pogba's reaction when Vydra skied the last ball showed his true colours, no matter what the press love to report.
He had another stable, quality game in midfield for Manchester United and provided a stimulus to the team when going forward. He played some magical, pinpoint cross-field balls and was strong in possession. All of these qualities are what United fans have been dying to see from him and the reason why many had been unhappy. Well, change your tone guys because he is enjoying his football again. Paul Pogba believes.