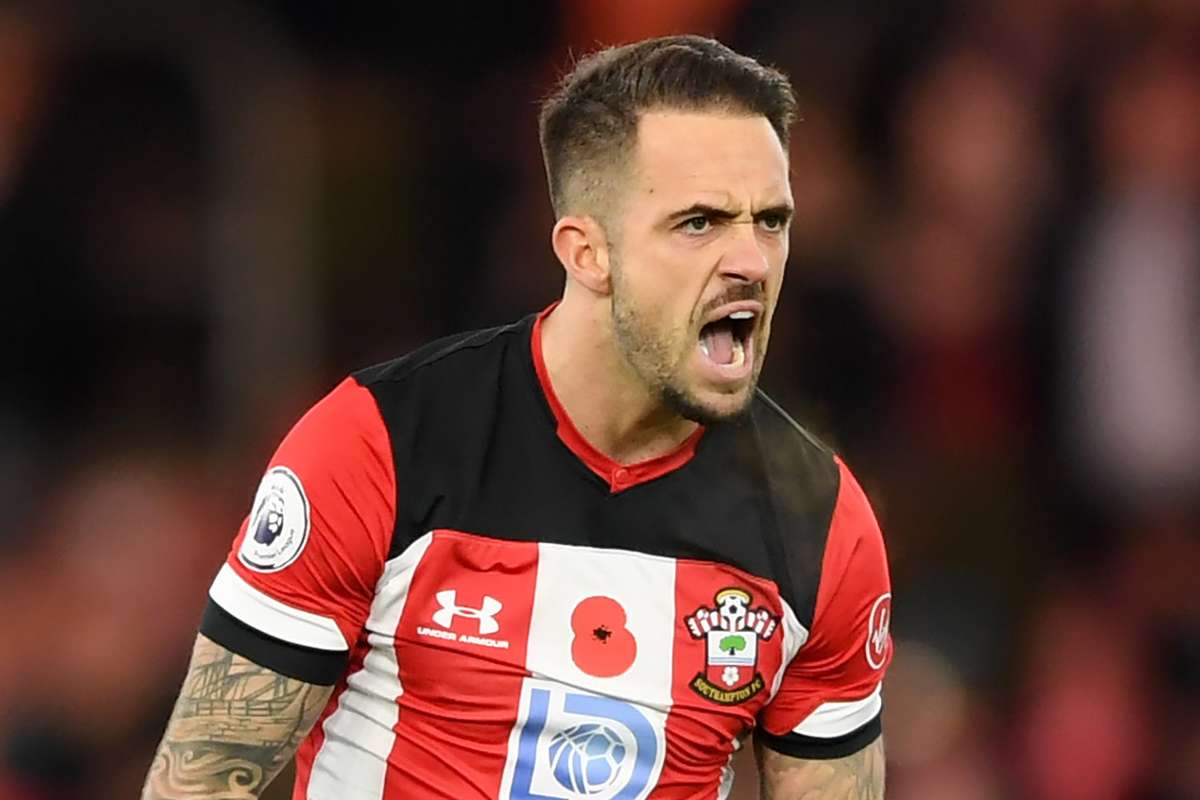 Would Danny Igns fit at Manchester United?
Image from Goal.com
Whilst pretty much everyone in the footballing world has heard about
Jadon Sancho's potential signing for Manchester United
, there are not many other rumours surfacing. This got me thinking about who else United could sign to strengthen the squad as a whole, and possibly challenge for the Premier League title next season. One man who has been making serious moves this season since returning from injury, is one Danny Ings. So, it got me thinking, would Danny Ings be a good signing for Manchester United?
The Liverpool Connection
Obviously, the first thing all Manchester United will think about is the connection that Danny Ings has with Liverpool, having been there for four years in a rather unproductive spell. This would be enough to put many fans off his signing in the first place, before having given it any further thought.
But, who is the only other previous Liverpool player to have then played later for Manchester United in the Premier League era? That is, of course, Michael Owen, who is remembered by United fans fondly, firstly for his goal against Aston Villa in the League Cup and that goal against Manchester City in the derby. This is not a bad record, then, for former Liverpool players who came to United.
He Failed Once, He Will Fail Again
The move from Burnley to Liverpool for Danny Ings, was seen as his step up into one of the top Premier League teams. This, however, didn't go all that well as he made just 14 Premier League appearances, scoring just 3 goals. This means that many United fans would be worried about how Ings would cope with making the step up again, possibly playing Champions League football next season were he to sign.
However, surely the mix of this previous bad experience, combined with the fact that he has managed to recover that explosive goal-scoring form after failing once, means he would be ready this time to make that step up and know what to expect. He would come to United in high spirits, having scored 21 goals (at the time of writing) in the previous season and with a much more experienced head on his shoulders, ready to carry the expectations of a big club.
Manchester United Need Premier League Reinforcements
In the past couple of weeks, after lacklustre performances against
Southampton
,
Crystal Palace
and
Chelsea
, Manchester United fans have seen how we are direly lacking in depth in the squad. After having played the same XI for five games in a row, they looked jaded as they conceded a last-minute equaliser to Southampton. Following that, Ole Gunnar Solskjaer has made very limited changes to his team for the following two games since.
This shows everyone that, despite having one of the most potent attacks in the Premier League now, we don't have a lot of strong back-ups, something that Danny Ings could certainly be. He is a different type of player to all three of our forward players, being much more of a classic centre forward, rather than a pacy, slick winger. He could play the role that Odion Ighalo currently sometimes plays, but most-likely with a much more deadly touch.
At 27 years old, Danny Ings is just hitting his peak years as a striker, is perhaps on the verge of an England call up. He would be the perfect alternative if we are not winning a game, or perhaps could even start many Premier League matches to give one of our other forwards a rest. The questions here are really; could Ed Woodward get this transfer over the line, how much would Southampton want for their star striker, and would Danny Ings be willing to move from a club he's loved at, to somewhere where he may not be first choice in the Premier League every time? It's all food for thought…