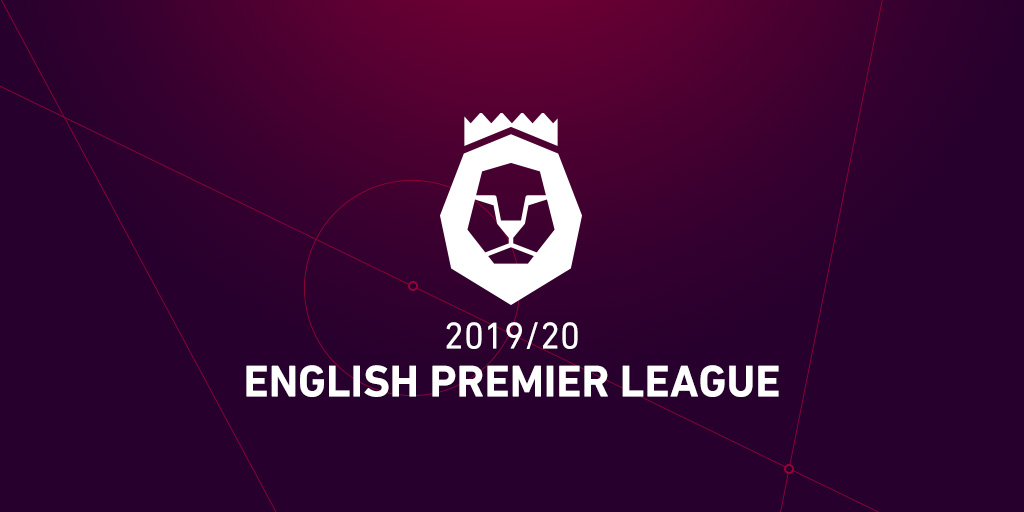 Who impressed in the last week? Read to find out
(Image from The Pinnacle)
Four games to go as the Premier League draws to a close next Sunday and crucial games are yet to be played. The race for European football has tightened so much with the gap between third and tenth only ten points with the gap between third and fifth only two points. Relegation scraps seem to be less tense with Norwich able to be relegated as early as today! Nevertheless, Villa and Bournemouth are four and three points from safety respecitvely and have a lot of work to do to survive. Here are all the results from Matchdays 33 and 34: 
Matchday 33:
Norwich vs Brighton 0-1
Leicester City vs Crystal Palace 3-0
Manchester United vs Bournemouth 5-2
Wolves vs Arsenal 0-2
Chelsea vs Watford 3-0
Burnley vs Sheffield United 1-1
Newcastle vs West Ham 2-2
Liverpool vs Aston Villa 2-0
Southampton vs Manchester City 1-0
Tottenham vs Everton 1-0
Matchday 34: 
Watford vs Norwich 2-1
Crystal Palace vs Chelsea 2-3
Arsenal vs Leicester City 1-1
West Ham vs Burnley 0-1
Manchester City vs Newcastle 5-0
Sheffield United vs Wolves 1-0
Brighton vs Liverpool 1-3
Everton vs Southampton 1-1
Bournemouth vs Tottenham 0-0
Aston Villa vs Manchester United 0-3
Matchday Ratings:
LIVERPOOL 7/10 and 7.5/10 = 14.5/20
Not bad but not great either. Two wins and although they have won the title they are far more professional than after Manchester City ripped them apart. They were clinical and showed their class in the end despite both Villa and Brighton causing trouble during periods of the games. Henderson is a massive loss as he has dominated in midfield for Liverpool all season. Reports suggest he could be out until the start of next season and with Arsenal and Chelsea to come it could be more tough than expected for Liverpool.
MANCHESTER CITY 4/10 and 10/10 = 14/20 
The lack of consistency in this side is genuinely shocking. They have lost more games than United and Arsenal! ARSENAL! Honestly the goal from Che Adams was fantastic but once again, defensive errors cost them very dearly but they preyed upon them against Newcastle and were as good as they can be as Newcastle were swept aside again. Brighton away next and it could be any result as it depends on who turns up for Pep's side. 
CHELSEA 9/10 and 7.5/10 = 16.5/20
With United's form and Leicester winning against Crystal Palace, the Watford win was massive for Chelsea and Willian and Pulisic have been exceptional for them. Gilmour will be a miss and so will Kante obviously but Jorginho back should help them substantially. The Crystal Palace game demonstrated their fragilities but also their fight to stay in the game. You would back them to score against Sheffield United today but would you back them to keep a clean sheet? I would be very impressed if they won, albeit more disappointed really.
LEICESTER CITY 9/10 and 5/10 = 14/20
You thought Leicester turned a corner against Palace and as I said last week it could've reignited their season but the draw versus Arsenal showed they aren't right there. They fought back against Arsenal but you probably would have expected them to cause more problems and they just about nicked a draw. They have an interesting game away to Bournemouth and you could see it going either way as Bournemouth are fighting for their lives. I would expect Leicester's class to overpower the Cherries but stranger things have happened. 
MANCHESTER UNITED 9/10 and 8/10 = 17/20
The team in form at the moment and the run continues! 17 games unbeaten, 15 with Bruno Fernandes and it's hard to see who will stop them. Even after a disastrous start against Bournemouth the mentality of this side has grown so much over the season and they ripped them apart. If this was earlier in the campaign, you would have expected United to lose the game really. I can only give a 9 because they conceded poorly twice and could have scored more. Against Villa it was only an 8 because they barely got out of second gear. Was it a penalty? On reflection, no but it wasn't unreasonable as to why VAR didn't overturn it. After that point though, United cruised and their class showed. Palace next and United want revenge for the home defeat in the third game of the season. 
WOLVES 5/10 and 5/10 = 10/20
They didn't play too badly in either game against Arsenal or Sheffield United but they missed their chances and their opponents didn't. They are six points behind fifth and are closer to midtable than Champions League football. Everton next and this is a fixture that delivers goals. Only two goalless results in the last eleven matches and the last one was a cracking 3-2 win for Everton. Wolves need to shake themselves off and push away from Spurs, Arsenal and Sheffield United.  
SHEFFIELD UNITED 7/10 and 8/10 = 15/20
Solid draw and a lovely finish from Egan against Burnley. You would have expected the two sides to cancel eachother out. A crucial and dramatic goal from Egan again against Wolves! Sheffield United could be pushing Arsenal, Spurs and Wolves all the way but we shall have to see. They have Chelsea and Leicester next and if they can keep up their good form, they could cause more trouble further up the table.
ARSENAL 8/10 and 4/10 = 12/20
You have to say that Arteta has turned Arsenal around after early defeats post-lockdown. Obviously playing Norwich should guarantee them a win but the last two games were potentially difficult and I backed Wolves to beat the Gunners. Saka is looking like a very promising player and has the intelligence and delivery to cause problems down the left for Arsenal and of course Aubameyang is a goal-machine. They were unlucky about the Nketiah decision but I do recall a point where Pogba was looking to do a similar touch and his foot went on Bellerin's leg and was sent off in 2017 so perhaps not as controversial when looked at more. Undeniably it is a massive game at the weekend and Arsenal making the trip to Spurs and looking to win will give a great game. Spurs are weak at the back but so is Arsenal. Arsenal have excellent forwards, but so do Spurs. I hope they cancel themselves out in an epic fashion but we could see a 0-0 draw just as easily.
TOTTENHAM 7.5/10 and 4/10 = 11.5/20
You have to say, it does feel a bit like Jose's first season at United. The 1-0 win where it wasn't great but they got over the line followed by a frustrating 0-0 draw where the strikers were barely in the game. Yes, the penalty should have been awarded but from that point on you have to play and play better. Harry Kane, Son Heung-Min and Lucas Moura/Steven Bergwijn. You'd expect that front three to score a hattrick each against that Bournemouth side. Yet Harry Kane has had the same number of touches in the box in July as Luke Shaw. I don't blame Jose for this, I think it's always difficult coming into a club halfway through a season but you have to say the players aren't doing enough and need to play better. A massive game and Mourinho will be pushing them to improve. They are better in the big games but there's not much to split the two sides this time around.
BURNLEY 6/10 and 8/10 = 14/20
A standard Burnley draw against a side that plays very much like them but after that, a good win at West Ham and they are now tenth and level with Tottenham after an early scare this season. They could make a late charge for Europe but I do think the teams ahead of them are stronger.
EVERTON 5/10 and 6/10 = 11/20
Not sure what to say about Everton this time. I said they would cause trouble against Spurs but theu didn't turn up. It took them 95 minutes to lump the ball into the box and obviously it wasn't enough. Sigurdsson has to play better because £65m for a goal and two assists this season is not sufficient. Then a decent draw with a dangerous Southampton side. You would expect a side that has invested as much as they have to at least challenge for Europe but, no. Yet again they underperform this season. They have a decent set of games left but do you see them pushing Spurs and Arsenal? I wouldn't say so.
SOUTHAMPTON 9/10 and 7/10 = 16/20
Magnificent win against City and although they had to defend like mad for most the game, it was a massive win for them. The draw at Everton did demonstrate their limits but they are a good side who should not have been where they were at the start of the season. They have a tough game against United but will be driven by their performance against City. 
NEWCASTLE 5/10 and 1/10 = 6/20
You would have backed them to be defensively capable against both West Ham and City but they made awful errors in both games and cost them points. Perhaps a sign that they know they're safe but they were battered against City that were there for the taking with those defenders. Watford away and they need the win more so I can see Newcastle losing. 
CRYSTAL PALACE 3/10 and 5/10 = 8/20
They were very poor against Leicester and caused their own errors really. Sakho and Guaita should feel severely guilty for the loss. As for the Chelsea game, they were unlucky with Cahill's injury and got back into the game twice with great goals but again the two further goals they conceded were poor. They have a big game against Villa which means for Villa than them and then United up after that and you would expect them to be more confident. 
BRIGHTON 8/10 and 4/10 = 12/20
A big win for them against Norwich for survival but then they couldn't get back into the game properly against Liverpool after a rapid start from the Reds. They have City next and they have the players up front and the defenders to win the game, it's whether they can start well or not. 
WEST HAM 5/10 and 4/10  = 9/20
These were not the results they needed. A desmond draw against Newcastle was how they paid for their defensive errors and they didn't learn against Burnley either. You have to say, the game against Norwich is massive as Norwich could be relegated with a Hammers win and you'd back the quality of Antonio, Yarmolenko and Bowen to shine through and they need two wins to be safe you'd have to say. 
WATFORD 4/10 and 8/10 = 12/20
Poor one game and a crucial win the next. They were battered against Chelsea and couldn't get into the game but came up with the goods against Norwich. Welbeck's overhead kick may have been the difference against the 20th place side but they need at least another two wins to distance themselves from the bottom and an out-of-form Newcastle next and you would say Watford have the edge.
BOURNEMOUTH 2/10 and 7/10 = 9/20
They got the early lead but were ripped open by United even when defending. They cannot defend as a unit, Ake was decent against United and Kelly showed promise but in the wide areas, they were totally exposed. Against Spurs both sides were unlucky not to score but Bournemouth got a big point at home and will hope to push Watford and West Ham all the way. They have a tough game against Leicester next but this may be too much for them, we shall have to see. 
ASTON VILLA 3/10 and 3/10 = 6/20
They had chances in both games against Liverpool and United but couldn't take them and then they defended poorly when it counted. Grealish looks tired and confused as to where he should play and how to impact the game the most and it is affecting his play. They need to win against Palace but the run they're on, I couldn't say whether they will. 
NORWICH 3/10 and 2/10 = 5/20
They do look finished. They just don't have the defensive capabilities to stay up. They will probably lose against West Ham and if Watford win too, they will be relegated but even if they win against West Ham, it is only a matter of time.
TEAM OF THE MATCHDAYS: MANCHESTER UNITED…AGAIN!