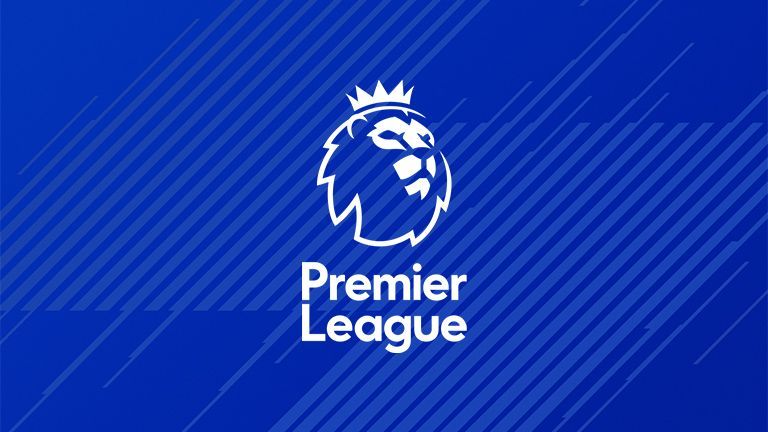 Image from Sportskeeda
The Premier League action this weekend failed to disappoint with record-equalling victories, VAR drama and a tense comeback by Liverpool as they successfully maintained their six point gap to Manchester City. Here are the results:
Southampton vs Leicester City 0-9
Manchester City vs Aston Villa 3-0
Watford vs Bournemouth 0-0
Brighton vs Everton 3-2
West Ham vs Sheffield United 1-1
Burnley vs Chelsea 2-4
Newcastle vs Wolves 1-1
Arsenal vs Crystal Palace 2-2
Norwich City vs Manchester United 1-3
Liverpool vs Tottenham Hotspur 2-1
And here are the ratings:
SOUTHAMPTON 0/10
Awful. Just awful. Yes, they went down to 10 men but it was at 1-0. At that point Southampton should have done what they did against United – defend to the last man and try and get into the game. They were sliced apart with ease and looked very poor in attack. They need a good, long look at themselves before their back-to-back games against City. Could get embarrassing…well, even more so.
LEICESTER CITY 10/10
Outstanding in every part of the pitch and deserved every goal they scored. A double hattrick for Vardy and Perez and a stunning freekick from Maddison. They are looking even better than their title-winning side and could push the Big Six for top four at this rate.
MANCHESTER CITY 7.5/10
Looked sluggish throughout but had enough quality to get through. Said more about Aston Villa than Man City but they looked well off the pace. If they were playing any team better, they would have lost.
ASTON VILLA 6.5/10
Unlucky and certainly not disgraced by a 3-0 scoreline. Grealish looked lively and hungry for goals and could have an early lead but spurned their chances. 
WATFORD 7/10
They look better going forward and more stable at the back. They still need to do a hell of a lot more if they are to survive but they are on the right track.
BOURNEMOUTH 5/10
Lucky to survive with Ramsdale to the rescue. The attacking players have been very poor recently and failed to capitalise on two weak defences in a row of Norwich and Watford and so could be in for a difficult game against a resurgent United side. Though, knowing Bournemouth they turn up in the big games and will aim to win for the first time since late September.
BRIGHTON 8/10
Everyone expected them to get relegated but they have become a very good side that have caused a lot of problems to sides that ought to have beaten them. Maupay is a lively forward and they have promising young players that are in good form. 
EVERTON 5/10
It looked like they turned a corner against West Ham but failed to win again and put more pressure on Silva's job. So much money spent and such little success to show for it. 
WEST HAM 6/10
West Ham haven't shown up for a while now and it's starting to look bad for Pellegrini. Anderson has not turned up all season and the midfield have looked average at best. They need wins fast and have a decent set of games to get them. If they fail to get any wins in this run, the manager could well leave.
SHEFFIELD UNITED 7.5/10
They are looking very solid and could easily stay up this season at this rate. They have got the best of Mousset who never really turned up for Bournemouth and can easily build a team around the young forward. 
BURNLEY 4/10
Normally difficult to break down but Pulisic did it with ease. Fantastic finishes from the American and Willian too but not closed down quickly enough and posed very little threat until the dying embers of the game.
CHELSEA 8.5/10
Great performance and Chelsea fans will be glad to see Pulisic firing on all cylinders. Maybe he will replace Willian and finally have Chelsea's youthful front three of Abraham, Pulisic and Hudson-Odoi all playing together and combining well. 
NEWCASTLE 7/10
Decent performance with 10 men but a gift from Dubravka stole the win from them. Will need to be able to keep their leads if they are to survive.
WOLVES 6/10
Lucky but a point is a point after Europa League success, Wolves will take that. 
ARSENAL 5/10
Poor overall to concede two after being 2-0 up but unlucky not to win it late on. VAR is still an issue for the Premier League and needs rectifying next season.
CRYSTAL PALACE 7/10
Lucky but did well enough to get the point. They need consistent form to maintain their impressive position in the table but they have done very well to get there in the first place.
NORWICH 4/10
Did well to keep it at 3-0 for so long and lots of praise should be given to Tim Krul but they do need their injured players back soon and the injuries keep piling up for Farke's side but they do need to play more defensively until the other players return otherwise they could sink even further down.
MANCHESTER UNITED 8/10
Not being biased but United could have scored ten if they were clinical and/or more fortunate from the spot. Beautiful attacking play at times and defended solidly for 90 minutes until one small error gifted Norwich a goal. James was outstanding on the right, Rashford looked more impactful on the wing and Martial linked up play exceptionally and finished his goal exceptionally from Rashford's backheel. No surprise the team improved with the Frenchman's return and when Shaw and Pogba come back United will look a lot better than in recent weeks. 
LIVERPOOL 8/10
Didn't play all that well but was clinical when it counted. Mane is Liverpool's best player right now and made the difference once again. Henderson is proving to be more important than most fans give him credit for and the fullbacks were excellent after being nullified at Old Trafford.
TOTTENHAM 6/10
Could have been better tactically but deserved something from the game as Son's crossbar effort at 1-0 could have changed the game. They did look better than against Watford but certainly deserve their 11th place position right now.