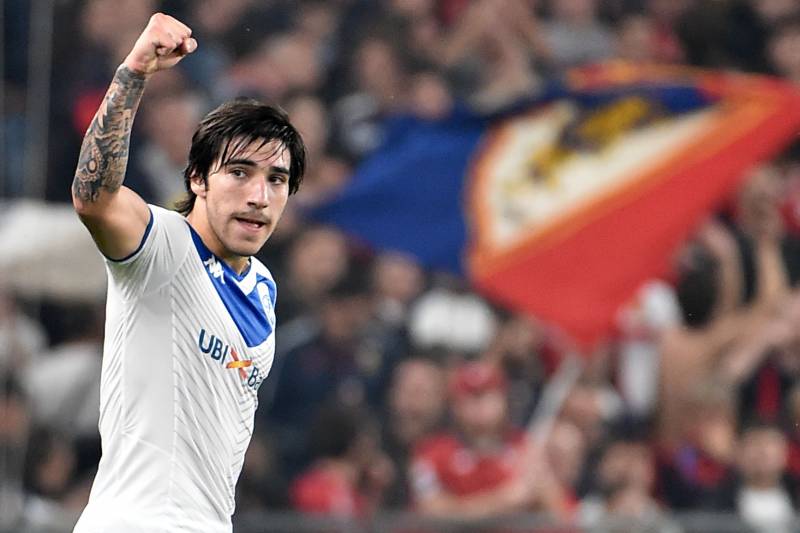 Manchester United make an approach to sign Tonali
Manchester United fans are furious regarding their club's approach in this year's transfer window as they have failed to secure any signings. With, Jadon Sancho deal seemingly going off, it seems that United have turned their attention to strengthen other key areas of the squad.
It's a known fact that Nemanja Matic can't play 38 games a season as he doesn't have the legs and is exposed to teams which press quickly. So, as per rumours in Italy, Manchester United have enquired to sign the next Andrea Pirlo, Sandro Tonali from Brescia.
The 20-year-old midfielder has had an impressive debut season in Serie A and post Brescia's relegation, he has confirmed that he wants to leave. Massimo Cellino, who is in charge of Brescia and former Leeds chairman, has accepted that Tonali will leave this summer.
"I fall in love with certain players and I would never want to sell them," Cellino told Il Corriere dello Sport. "Building a good team around him, a team of satisfactions, was my dream.But I realise, however, that the boy has important personal targets, a family that supports him, especially the mother. He prefers Inter and Juve. [Napoli President Aurelio] De Laurentiis has offered me €40m, Fiorentina are ready to do whatever it takes, but his fate is sealed."
These were the comments made in June but apparently no one has moved since then and as per  il Corriere dello Sport claims United recently held talks regarding a move to sign Tonali. It's reported that United could look to beat Inter by offering them the cash up front. But it seems that United may not land the youngster as his advisors have recommended him to stay in Italy for his own development.
He is often being linked to Andrea Pirlo due to similarity in looks minus the beard and ofcourse the playing style and Andrea Pirlo says:
The Future Pirlo
"They say Tonali may be my heir, in my opinion, as a type of footballer he doesn't look like me, he looks more like me with his long hair and for the fact that he plays in Brescia. For me, he is another type of player, much more complete, both in defence and in approach – it's a mix between me and other players. He is certainly the most promising of the midfielders in Italy. I don't see him as an heir because his way of playing is different, but he will certainly become a great player."
It seems that United entered the race late yet again and may miss out on signing another top player which would leave fans even more red-faced.