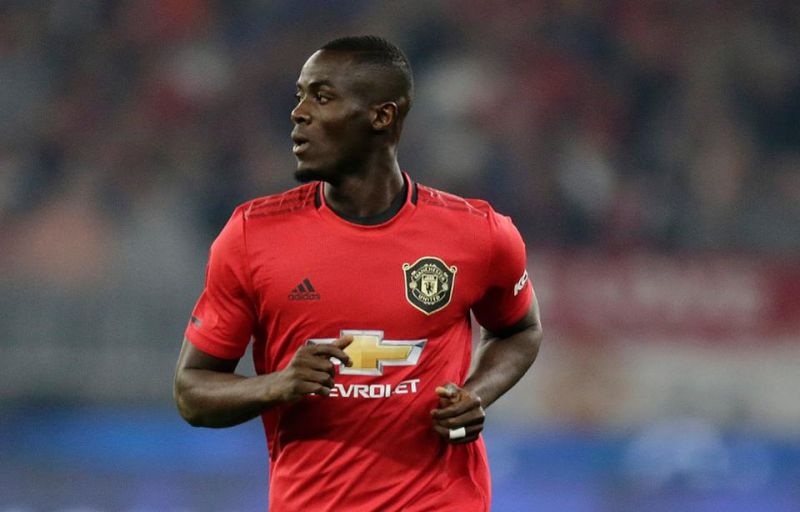 Eric Bailly could leave Man Utd this summer
Eric Bailly is facing an uncertain future at Manchester United, there is no doubt that he is a great defender, but most fans do know and understand that he isn't the one for the long term. Bailly cost United £30m when he joined from Villarreal back in 2016, and he has seen his time at Old Trafford so far has been hit by injuries. The Ivory Coast international has struggled to break into the Red Devil's side this season, only making 11 appearances in all competitions this season.
Italian outlet Gazette della Sport have now suggested that the defender's future at Old Trafford will be short. Bailly has been "offered" to AC Milan as they look to sign another centre-back this summer. United, may find it hard to get the talks going as the Serie A side are "not interested" in the signing Eric Bailly.
Eric Bailly had a brilliant game against LASK and Solskjaer told the club website: "It was great to get Eric [Bailly] through a game again, because he's had his ups and downs with injuries, and he played really well. A bang on the head? That's just Eric and his playing style!"
But he finds himself down in the pecking order as United are confident of Maguire and Lindelof partnership and Chris Smalling has returned from his Serie A loan spell. This makes life very difficult for Eric who has a contract till 2022.  
Solskjaer is looking to complete his squad overhaul this summer with his third transfer window in charge of the club
Harry Maguire and Victor Lindelof are the usual starters for the side; but Phil Jones, Marcos Rojo (out on loan), Axel Tuanzebe (recovering from injury) and Chris Smalling are still on the Manchester United payroll. Bailly has looked like the best of this group of players at times, but he  is now only a fringe option – and should be seen as such –because injuries unfortunately make the him very unreliable.
Defence is one position which Manchester United have adequate players and apart from that Lille's Gabriel Magalhaes and Napoli's Kalidou Koulibaly have been linked with a switch to the Premier League.