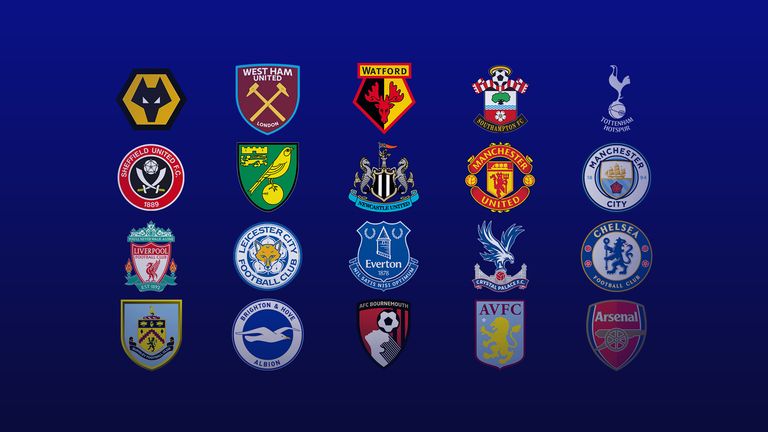 Drama at both ends of the table on the final day but how did the season finish and who played the best on the final day? 
Image from FIFA Live Scores
Well, what a dramatic end to another fantastic season in the Premier League! Manchester United and Chelsea made it into the Top Four on the final day after winning 2-0 against Leicester and Wolves respectively and both Ole Gunnar Solskjaer and Frank Lampard should be applauded equally for their efforts in dragging their sides over the line as both teams are in desperate need of a rebuild. Leicester missed out on the Champions League after their injury-hit squad failed to win against either Spurs or United in the last two matches and sunk to fifth and Spurs managed to sneak past Wolves with a point at Selhurst Park and Jose will want to win the Europa League next season as his team need to be competing for more. Wolves will be disappointed to slip into seventh but know they still have a chance of Europa League qualification if Chelsea beat Arsenal in the FA Cup Final. 
Villa stayed up against the odds! What the lockdown did for them was just enough as they got a crucial point on the last day of the season and who else but Jack Grealish! They will look to avoid such scares next season if they are to stay up again. Bournemouth and Watford went down on the final day after Bournemouth's away win at Goodison was not enough and Watford's 3-2 defeat to Arsenal saw them falter at the end. When it comes to Bournemouth, defensive woes and injuries to key players have affected their season, the fact that Fraser played awfully all season couldn't have helped. Watford looked like comeback kings under Pearson, but the board sacked him with two games to go and honestly, I would have backed him to keep them up against Arsenal. Poor decision and Watford are down. Norwich were already down with seven games left of the season and didn't bounce back. 5-0 defeat on the final day summed it up for them and they will be more suited to the Championship with their current squad.
Here are the final day's results:
Matchday 38:
Crystal Palace vs Tottenham 1-1
Manchester City vs Norwich 5-0
Newcastle vs Liverpool 1-3
Southampton vs Sheffield United 3-1
Burnley vs Brighton 1-2
West Ham vs Aston Villa 1-1
Arsenal vs Watford 3-2
Everton vs Bournemouth 1-3
Chelsea vs Wolves 2-0
Leicester City vs Manchester United 0-2
And here are the grades:
CRYSTAL PALACE 7/10
After a string of defeats, this was at least more positive. A solid draw with an in-form Spurs and while this season hasn't been too bad, it has been one of Palace's least prolific. Zaha will probably leave and so if Palace don't replace him, they could even be relegation contenders next season.
TOTTENHAM 5/10
A disappointing draw but enough to see them over the line to sixth. Mourinho has done a good job in driving this team up the table from 14th! He has a lot of work to do and has seen the likes of Eriksen and now Vertonghen leave the club and so will need funds to improve this team on all fronts but it remains to be seen whether he will be given them.
MANCHESTER CITY 10/10
A brilliant performance again as City score nine goals in two games. De Bruyne equalled the record for assists in the Premier League but I think he was cheated out of a few. He has been one of the best players in the league this season and I don't see that stopping any time soon. World class player and a world class performance from City. 
NORWICH 1/10
Sums up their season. Woeful. 
NEWCASTLE 5/10
An early lead was outdone by Liverpool's brilliance. Gayle got through after some really poor defending, but they were overwhelmed by the Reds' class. 
LIVERPOOL 8/10
Really bad defending by Gomez and Van Dijk again and I do think Alisson should be better with the shot but Liverpool outscored Newcastle and Origi and Mane sealed the win with quality finishes. In fact, all three of Liverpool's goals were in the right corner of the goal as they recorded 99 points. They have been defensively culpable over the last few weeks and they need to improve if they are to defend their title next season and/or compete on more than one side. 
SOUTHAMPTON 8.5/10
A good win from a goal down and ended the season well after a shaky start. Adams is starting to shine and could be a crucial player for next season and they may have to face competition to keep Ings. 
SHEFFIELD UNITED 4/10
They started well but couldn't keep it up. I have said before that Sheffield United do not have the squad to play three times a week and it has shown. They missed out on Europe and they have slumped to ninth after such a good season. Credit to Chris Wilder but he will need more players if they are to improve.
BURNLEY 5/10
They lost in the end after being denied an equaliser by VAR. A great goal from Wood but their defence couldn't deal with Lamptey, Maupay and Connolly. Pope will be disappointed not to keep the clean sheet that would have won him the Golden Glove but nothing he could do about Bissouma's goal, but I do think he should have done better with the winner. 
BRIGHTON 7.5/10
A fantastic opener from Bissouma and his first goal for the club is one to remember. Connolly ended his drought with a good finish and Brighton finished above West Ham and while things were rosy with a game to go, they will want to be better next season and have a young team that could develop nicely if they stick together. 
WEST HAM 6/10
A draw was fair as West Ham played alright. A poor mistake from Fabianski but they got a bit of luck with the equaliser. They have to be better next season with the players they have because West Ham are a fairly big club and should not be relegation candidates at all next season. Credit should go to Moyes who turned their season round and Antonio and Rice were big parts of that. 
ASTON VILLA 7.5/10
They have done it! A Grealish goal did enough and they have stayed up. Grealish may be leaving now but it will be a more difficult transfer as Villa are not going to be a Championship side. This was a massive result and they need to do more next season to avoid these scares. 
ARSENAL 6.5/10
Well, this just about demonstrates Arsenal's season. Sure, they can score goals, but they still cannot keep up defensively. Aubameyang's brace was the difference and while there is a mood that he may stay at the club, I am sure that is dependent on Europa League football and thus their victory in the FA Cup Final on Sunday. They need defenders fast and the summer cannot come sooner for Arteta. 
WATFORD 4/10
Poor on and off the pitch. Why would they sack Nigel Pearson? He dragged them from out of relegation only to be pulled back in it after his dismissal. Watford deserve this for their poor management of the club as I think they would have beaten Arsenal if Pearson were still in charge. Woeful defensively but managed to come back slightly but it still wasn't enough. Sarr, Deeney, Doucoure and Deulofeu could all depart, and I could see Pereyra leaving too.
EVERTON 3/10
A poor finish as they were unbeaten at Goodison under Ancelotti until now and this was by far one of their worst performances under the experienced Italian. Everton have to be better next season as they should compete for the Europa League instead of a mid-table battle. I do expect them to, but they need more players, and better ones. 
BOURNEMOUTH 8.5/10
Almost a big win if Villa hadn't got that crucial point as Bournemouth go down on the final day. You have to say they haven't been at it all season. Wilson and King have been injured at different parts of the season and Fraser didn't turn up at all. Not to mention they have been weak in the fullback areas and short a centre back as Ake and Ramsdale have been doing a lot of work. They may lose a lot of their good players and I can see them staying in the Championship next season if that happens. 
CHELSEA 9/10
They needed a point but got a massive win instead. Fourth place will do for Chelsea who have had problems defensively but Mount and Giroud got crucial goals as Chelsea will be in the Champions League next season. Lampard has done well when many doubted his credibility and has got an idea of what he needs to do to make this squad a title-challenger and I think the first thing to do is get a new goalkeeper either to keep Kepa sharp to replace him altogether. 
WOLVES 5/10
Will be disappointed to concede the freekick as it may not have been a foul but the goals, they scored should have been stopped either by Patricio or by Coady for the second who was bundled out of the way by Giroud. They are reliant on either Chelsea winning the FA Cup or winning the Europa League themselves to get European football next season but they have had an exhaustingly long season which is still not over yet and you have to say that they deserve credit for playing as well as they have throughout. 
LEICESTER CITY 5/10
They have stumbled at the death and to be fair, they are missing four key players in Soyuncu, Pereira, Chilwell and Maddison. United outclassed Leicester as their forward play missed the final bit of quality and their defending was poor at times. Morgan and Evans brought down Martial and even though Evans got a touch, between them they brought Martial down first and Schmeichel's error sealed the win for United. Leicester have European football after finishing ninth last season, this is a massive improvement and you would back them to stay competing for Europe with the rest of the pack. 
MANCHESTER UNITED 9/10
What a massive win for Manchester United as they finish the season third. They looked dead and buried before Bruno Fernandes came in and he has transformed the team with his goals, assists, mentality and presence and he scored another crucial goal as he got into double figures for the club in only 20 games. A good moment for Lingard, who got a truly emphatic and emotional goal and could be his last game for the club as the transfer window opens today. A crucial win for United's progress but they won't be happy overall as United should be competing for the league and not top four. Credit again goes to the manager who has had to deal with so many problems this season on and off the pitch and many doubted United's abilities without Lukaku and Ole's abilities as a manager and they have proved the doubters wrong with a strong finish and will look for a trophy in the Europa League with a favourable road to the final ahead. 
TEAM OF THE MATCHDAY: MANCHESTER CITY