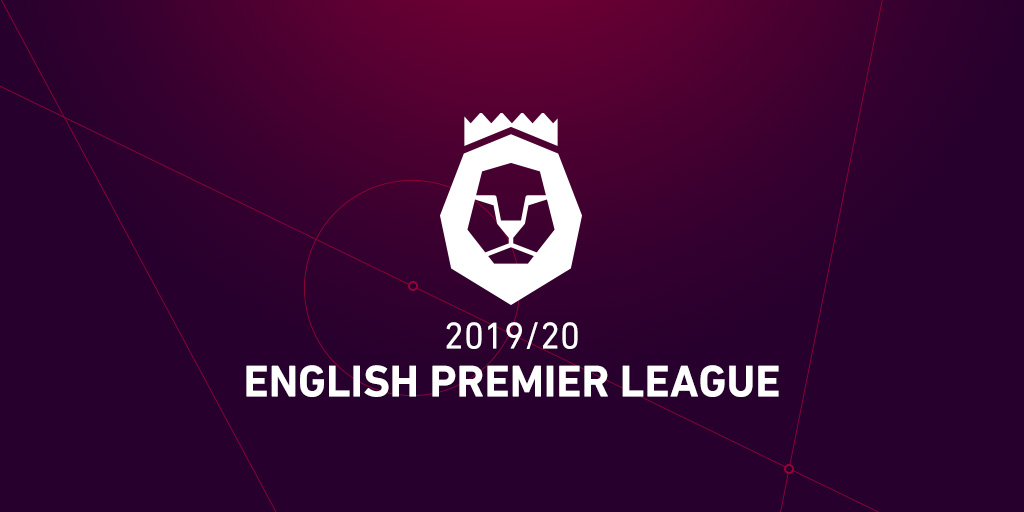 Image from Pinnacle
In a world full of uncertainty, as the Covid-19 pandemic continues to impact everybody's lives, it is important to remember that the "New Normal" will soon dawn and hopefully our lives will return to more positive way of living. As far as football is concerned the uncertainty of whether the Premier League will be finished is yet to be decided. It will definitely be a season that is going to be remembered. I guess the question on everyone's lips is will the season be called null and void or will the 92 League games be finalised before July 2020. But in the meantime, I have looked at the 2019/20 signings and ranked the top five players with the most value for money based on the impact they have had and added quality to the teams they have joined for the season thus far and of course, the price tag too:
On 29 January 2020, Manchester United reached an agreement with Sporting for the transfer of Fernandes for a fee reportedly worth up to €80 million (£67.6 million), He made his debut on 1 February, playing the full 90 minutes of a goalless draw at home to Wolves

 

In Manchester United's 2–0 away win over Chelsea

 

17 February, 2020 he provided an assist for the second goal, a header from

 

Harry Maguire. Fernandes came on as a late substitute for Manchester United against Club Brugge in a 1–1 draw on his European debut for the club and created more chances in the 15 minutes he was on than anyone else. 
He scored his first goal for Manchester United against Watford on 23 February, converting from the penalty spot in an eventual 3–0 victory at Old Trafford – a match in which he also provided an assist for the third goal scored by Mason Greenwood. 
His first European goal for the club came in the second leg of their UEFA Europa League round of 32 tie against Club Bugge at Old Trafford, in which he scored a penalty, helping them to a 5–0 victory. At the end of the month, Fernandes was voted as Manchester United's Player of the Month and a few days later,
 Fernandes was voted as the Premier League Player of the Month for February as well.
After struggling for playing time at Liverpool

 

in the 2017–18 season due to the form of attackers Roberto Firmino , Mohammed Salah and Sadio Mane. Ings requested a move away from Liverpool in the summer of 2018. Ings was a popular figure in the dressing room and Jurgen Klopp was reluctant to let him leave in spite of his limited appearances in the previous season. Ings joined Premier League club Southampton on 9 August 2018 on an initial loan until the end of the season, which would become permanent on 1 July 2019 for a reported fee of £18 million, plus a possible further £2 million based on appearances. 
On 12 August, he made his debut as a second-half substitute in a goalless draw with former club Burnley. He then scored on his first start five days later in a 2–1 defeat to Everton before netting the opening goal in Southampton's 2–0 win over Crystal Palace at the start of the following month, helping the club to their first win of the campaign. On 1 July 2019, the transfer to Southampton was made permanent.
Ings, has 18 goals this season in all competitions before the season came to a grinding halt. 15 of those goals came in the Premier League and he was the first Southampton player to have over double-digit goals since the 15/16 season.
At the end of the January 2020 transfer window Bergwijn signed a five-year contract with Tottenham Hotspur in a deal worth a reported £26.7 million In his Premier League debut against Manchester City he scored his first goal for the club earning a 2–0 victory and was also named Man of the Match by Sky Sports. 
Having arrived from PSV in the January transfer window.
All in all, he has
two goals

from

his opening seven games for the Lilywhites, and he has certainly shown signs of being an inspired signing – particularly at the reasonable price that Spurs paid to bring him in from the Netherlands.
He began his career at hometown club CD Tenerife, where he received several personal awards for his performances in the 2013–14 Segunda División season before joining Newcastle in 2014 and made 195 appearances for the Magpies, scoring 48 goals during his time. 
On 4 July 2019, Perez signed a four-year contract with Leicester City for a fee of £30m. He made his competitive debut for Leicester City in a 0–0 draw with Wolverhampton Wanderers on 11 August. On 25 October 2019, Perez scored his first goal for Leicester City, going on to complete a hat-trick in an away win over Southampton. He has totalled seven goals this season but has shown his usefulness for Leicester this season and will no doubt be an important player for next season too. 
In
December 2019, Liverpol agreed a deal to sign Minamino from Salzburg in January 2020 after activating his £7.25 million release clause. 
Salzburg's sporting director Christoph Freund commented that "The big clubs have been watching him and, if I was them, I'd have no hesitation to sign him. Takumi is ready to make the next step in January." On 18 December 2019, he had his Liverpool medical in preparation for his 1 January 2020 transfer to the team On 5 January 2020, Minamino made his Liverpool debut in the club's FA Cup win against Everton and made his Premier League debut against Wolverhampton Wanderers, coming on in the first half for Sadio Mane on 23 January 2020.
Limited to just three starts so far (all of which have come in the FA Cup) the 25-year-old has barely had chance to show the sort of form that encouraged Liverpool to bring him in. However, his former coach is convinced that he will overcome this slow start and go on to become a big success under Jurgen Klopp.