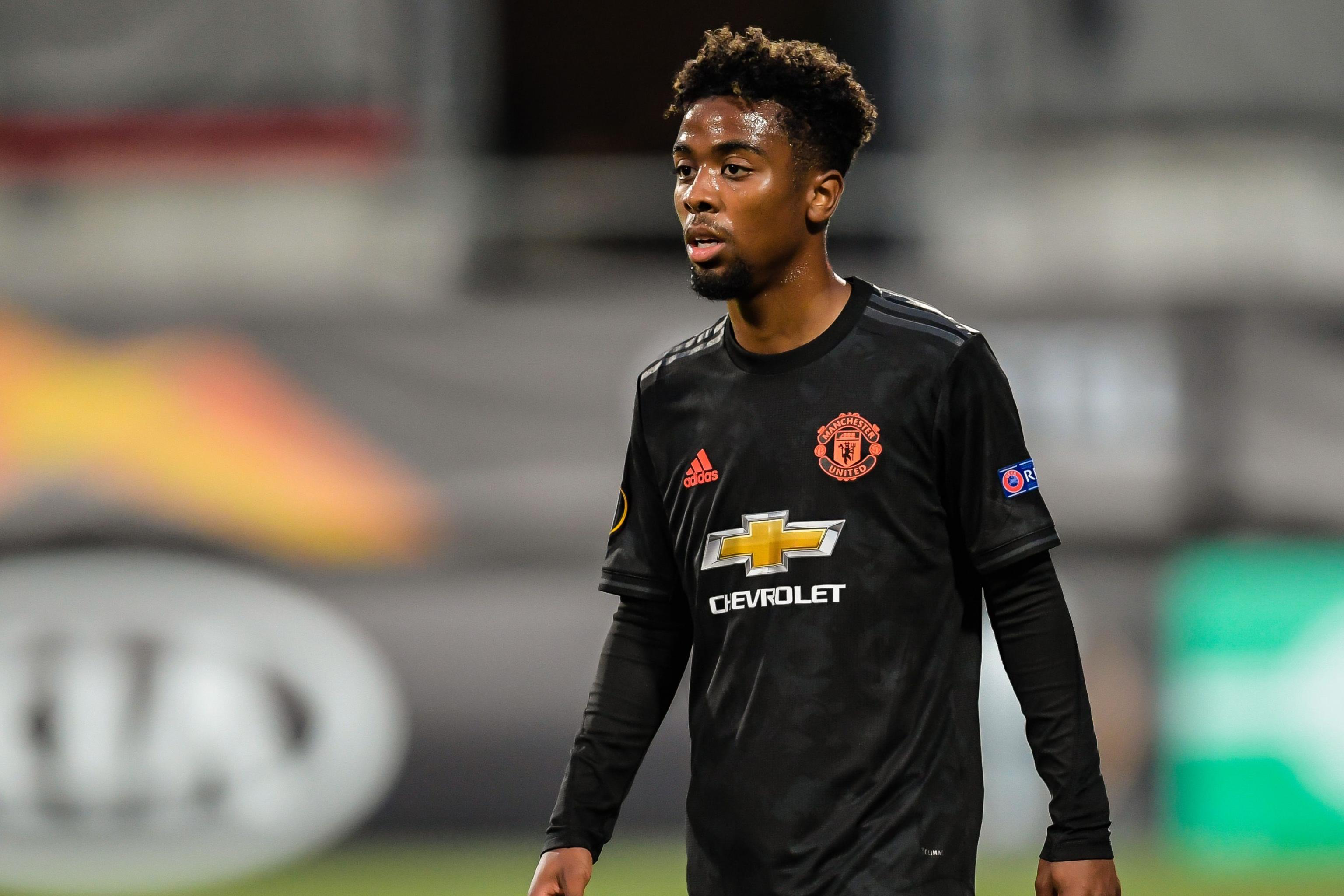 Image Source: Bleacher Report
Manchester United are in the news again regarding transfers and unfortunately, this time, it's a player potentially on his way out. It's Angel Gomes and the rumoured club is Chelsea. Amid interest from Barcelona and Inter, Chelsea have come out on top and will look to seal the deal in the next few days. Gomes is in the last month of his contract and his representatives have disagreed on the terms of the contract for multiple reasons.
Angel Gomes was meant to be one of the hottest prospects to come out from our academy a couple of seasons ago. He won the Jimmy Murphy Player of the Year in the 2016-17 season and was the youngest player to do so. He also won the U17 World Cup with England but despite being the captain, he didn't play a major role in their win and had restricted appearances. He then became the youngest player (16 years, 263 days old), since Duncan Edwards in 1953, to represent the club when he came on as a substitute against Crystal Palace in May 2017. Gomes mainly plays a trequartista role which in simpler terms means he's comfortable in all three positions of attacking midfield and also the number 10 role. 
Despite such a promising start to the career, Gomes has come on to play for the club only about 10 times since then with just two starts this season, at the age of 19. Both those starts came against  FC Astana (one of which was a loss). He has played only 471 minutes of senior football this season with only 19 minutes coming in the Premier League. With such disappointing numbers, it's obvious that he'd look for a move away in search of more playing time. Ole Gunnar Solskjaer has given breakthroughs to plenty of youth players and the fact that Gomes has still had trouble cementing his spot in the side is definitely a cause for concern. Mason Greenwood has overtaken him despite being younger and is more or less a regular starter for the club now, Tahith Chong has played enough times this season for a lot of fans to form their opinions on him. However, there is no development with Gomes. 
Reasons for the decline
Calling it a decline is a little harsh because he's still 19 but for lack of a better word, there are multiple reasons for his decline. As always, these reasons are mostly speculation and not factual. The first reason is his height. A lot of fans and critics believe that his short stature is not good enough for the physicality of the Premier League. At 5'3 or 163cms, he's one of the shortest footballers in the world, if not the shortest. His build may be inadequate while holding off defenders or defensive midfielders thus affecting his hold-up play, which also renders him useless for defensive duties and aerial threats during set-pieces. And with Paul Pogba, Marcus Rashford and Anthony Martial, Gomes won't be trusted with set-piece duties.
The other reason could be Juan Mata's contract extension at the beginning of the current season. At 32 years of age, Mata is past his best and a contract extension wasn't expected. A lot of fans believe that his minutes in the Europa League and EFL Cup could've been given to Gomes which would've been valuable in his development. It was a gamble for the club to take and they didn't. It's tough to blame them for it as well and retrospectively, it seems like a good decision to have stuck with Mata over Gomes.
Why does Gomes want to leave?
As mentioned above, the disappointing numbers he has put up over the last few seasons is a major reason. An emerging talent should be making at least 15 appearances all season and Greenwood's rise really puts Gomes' situation into perspective. Rumours say that he's increasingly concerned about us getting linked to young players playing his position like Jadon Sancho, Jack Grealish, and Jude Bellingham. If he isn't getting appearances now, he'll be getting fewer appearances when these players walk in the door. What bothers me is that instead of fighting for his place in the squad, he's choosing the easier option by leaving the club. His representatives, his father (Gil Gomes) and brother (Rico Gomes), are reportedly "underwhelmed" by the offer that United have on the table. 
Keep or sell?
I'd love to keep him at the club because of the potential he has. If we do sell him, we must insist on a buy-back clause or a right of first refusal clause in his future contract. Another Paul Pogba situation is the last thing that the club needs right now. However, if we're not able to agree on a contract with him, we'll be losing him for nothing because his contract ends next month.
It increasingly looks like he'll be leaving and while it is disappointing, it'll be fairly easy to move on from. There's a reason why he couldn't break into the squad for about 2 years and if those issues are recurring, there's no guarantee he'll be achieving his potential anytime soon. If he decides to stay, great, if he decides to leave, I wish him all the best.