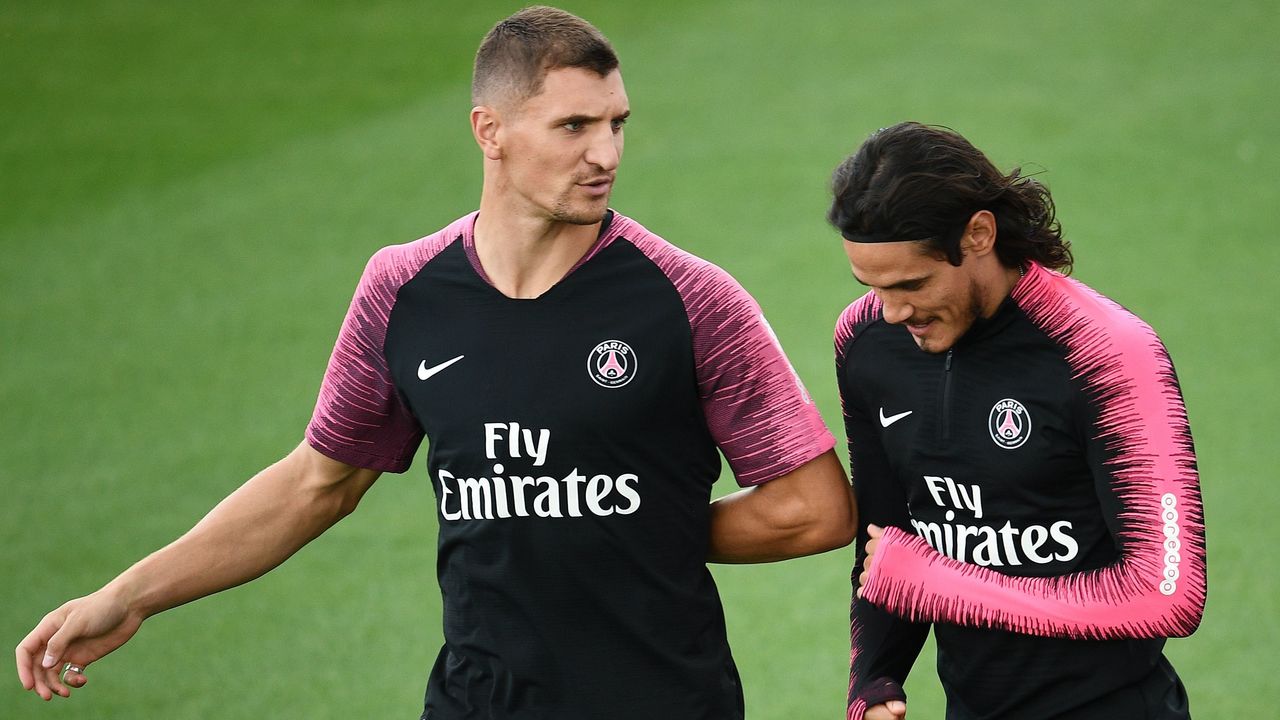 theScore.com
My heartfelt condolences and well wishes to all impacted by the Coronavirus.
Maybe it is sometimes required to try and take a breath away from all the negative news and feedback and chat about some Football matters. One of the busiest periods of any football season is the summer break transfer season. For football fans, transfer windows are a sight to behold: elite football clubs around the world jostling to lure a superstar to their backyard, the will-he-won't-he situations, and all the deadline day drama. This season has proven not to be anything close to "normal" many leagues are in serious doubt of being resumed and or completed as COVID-19 has literally brought the entire world to a standstill.
The idea of a talented player available for free in the transfer window is the stuff dreams are made of, but such dreams are now commonplace in the football world. This season too, quite a few players are entering the final years of their contracts and unless their parent clubs decide to extend their deals, they could be up for free next summer. What makes it very interesting is that the group this year includes some world class players each of whom, if going for free next summer, will be a real steal for any club. The following are the Top 10 Free Transfers I have identified as they are out of contract on 30 June 2020.
#1
Ryan Fraser (AFC Bournemouth)
For me, he would be the ideal transfer target for Manchester United he fits the profile as a playmaker and being a Scottish International. The talented 26-year-old winger has a lot to offer the Red Devils as far as being a versatile player and would fit the Manchester United philosophy.
#2
Jan Vertonghen
(Tottenham Hotspur)
A Manchester United target certainly under Jose Mourinho. A solid defender and would be a fantastic player to add to the defensive options currently at United. He also has leadership qualities that could be really important to develop the new crop of Red Devil defenders.
#3
Matty Longstaff
(Newcastle United)
There has been a lot of debate whether this player is a future United transfer target. He has scored twice against the Red Devils and definitely looks there is potential to develop into a fine player. I think he may fit the mould but could he handle the demands of playing at Old Trafford and would he be able to add quality to a very skilled midfield. I would not personally sign him.
#4
Adam Lallana
 (Liverpool)
He is on course to pick up a title winning medal but throughout the season,
 Leicester seemed quite interested at some point but no concrete offer has been tabled as of yet. I do not believe Manchester United would be interested in snapping up the 31-year-old, but he would be a good player to add quality to midfield.
#5
David Silva
(Manchester City)
Silva has been a loyal servant at Manchester City and has been a midfield general in the time he has spent at Man City and will be difficult to replace in my opinion.
He has lost his pace but his experience and football vision is exceptional. Not a target for Manchester United with their youth policy and focus but would be a great signing.
Hard working and a technically gifted player, Willian is know for his fast feet and his ability to dribble past opposition players at speed. Brazilian flair and trickery makes him an instant favourite for any football fan. He may not be on United's radar anymore but Barcelona and Spurs have been linked with him in the last few months. I could see him playing for Spurs.
#7
Edinson Cavani
(Paris Saint-Germain)
At 33 years old he still is an incredible player and asset to have in your team. Do not believe United would look to quire his services as a strike force of Greenwood, Rashford
and Martial have proven that they can deliver the firepower up front. I think the potential signing of Ighalo also signaled intention not to look at other strikers at this stage
#8
Layvin Kurzawa
(Paris Saint-Germain)
With the emergence of Brandon Williams and Luke Shaw fighting for the left back position there does seem to be enough cover at the moment I do not think the Red Devils will be open to bring in Kurzawa. There are other Premier League clubs notably Arsenal who seem to be more interested in his services.
#9
Thomas Meunier
(Paris Saint-Germain)
Versatile player has played in midfield for Belgium and mainly played at right back for his current team. Would be a great asset to any team but may not be the type of player Man Utd currently require.
Has had an incredible career and should be snapped up by one the Premier League teams. Although he has had very limited game time this season, he could really give any team a solid option with loads of experience. Goalkeepers tend to mature with age however I don't see him being offered a place at Old Trafford with his City history and our current abundance of quality goalkeepers.