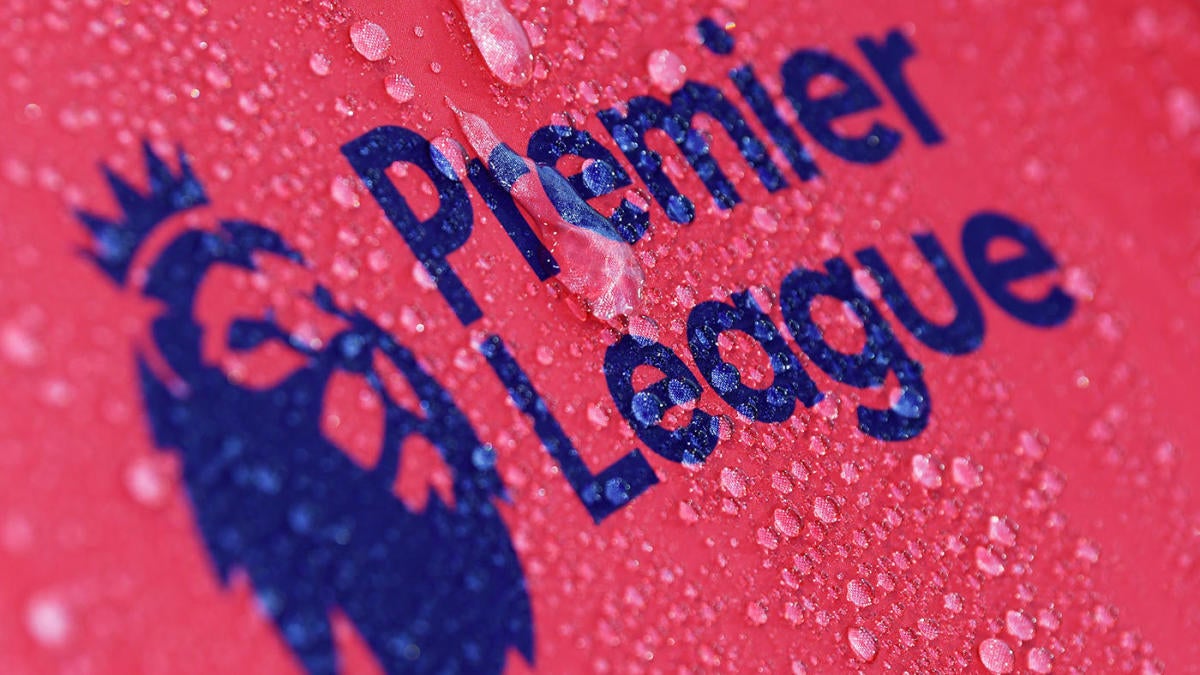 Image from CBS Sport
A rather goal-starved gameweek with only 19 goals scored in these ten games. However two thrashings occurred with Chelsea battering Everton and Leicester getting revenge on Villa for the Carabao Cup exit and Manchester United looking for their first leage win against Manchester City at home for five years. Of course this article would have been published tomorrow with the Manchester City vs Arsenal game from last week but the match has been postponed due to the coronavirus spreading which is posing a threat to suspend all of world sport. Here are the results:
Liverpool vs Bournemouth 2-1
Wolves vs Brighton 0-0
Crystal Palace vs Watford 1-0
Arsenal vs West Ham 1-0
Southampton vs Newcastle 0-1
Sheffield United vs Norwich 1-0
Burnley vs Tottenham 1-1
Chelsea vs Everton 4-0
Manchester United vs Manchester City 2-0
Leicester City vs Aston Villa 4-0
Here are the grades:
LIVERPOOL 8/10
Two class finishes made the difference against a side that Liverpool would normally batter. Gomez was weak against Callum Wilson and cost his side a goal that made all of Anfield very nervous. Credit to bounce back but they will have wanted a wider scoreline and huge kudos has to go for James Milner who was playing out of position and made a superb goal-line clearance to prevent Bournemouth from equalising.
BOURNEMOUTH 5/10
Defensively awful for both goals and cost themselves points as they did so well to get ahead. They remain in the relegation zone and are likely to go down if their individual errors and poor defending continues.

WOLVES 5/10
At home, one shot on target is not good enough and especially after a massive win against Spurs it's like they take two steps forward and one back. A big game in the Europa League tomorrow and could lose more ground if they rotate in the Premier League with West Ham desperate for points.

BRIGHTON 5/10
They would have wanted to get a win from this game given the rest of their run in involving Arsenal, United, Liverpool and Leicester. While they are at the top of the pile in the relegation battle, these games could make the difference for them and will have to summon all their strength because their form is less than impressive as they are yet to win in 2020.

CRYSTAL PALACE 7.5/10
Another big win for the Eagles. Three on the bounce now and with an out of form Bournemouth to come, they will be expecting to continue their good run.

WATFORD 4/10
After a colossal performance against Liverpool a loss to Crystal Palace has pulled them back into the mire. They have Leicester next and could be punished again with their defensive quality still lacking at times.

ARSENAL 7.5/10
Lucky win but a good goal to win the game. They should be cleared to play against Brighton on Saturday and with both teams' forms on opposite ends of the spectrum, Arteta will want his team to win and win well.

WEST HAM 5/10
Bowen's shot hitting the post and Antonio missing some good chances cost them at least a point. A rough few matches ahead but two London Derbies to come and they will want to get points from these games because only goal difference separates the Hammers and the relegation zone.

SOUTHAMPTON 4/10
Stupid red card and an awful individual error cost them the game. A harsh rating given Alex McCarthy's individual performance but they are not out of the relegation battle yet but a couple of good performances should pick them up.

NEWCASTLE 7/10
Saint-Maximin rescued a win for Newcastle and they have been narrowly winning games all season. Steve Bruce has done a tremendous job with most people thinking he would be sacked first.

BURNLEY 8/10
A good point and a really good performance, especially from Dwight McNeil who has been stunning all season. Unbeaten in seven league games and could pose problems for a Man City side who struggle to break teams down at times.

TOTTENHAM 4/10
Woeful again. Saved by a penalty but offered very little than that going forward. Knocked out of the Champions League and could not create many decent chances. Lloris is one of those goalkeepers that could play amazing one match and then have a nightmare the next two and he has cost his side three goals in two games. Tottenham have some serious problems regardless of the scary injury list and Jose Mourinho will want to make a sea of changes in the summer as they could get battered by a rampant Manchester United on Sunday.

CHELSEA 10/10
Magnificent performance from Chelsea and they have answered a few critics after some bad performances of late. Giroud returning has boosted the side in the absence of Tammy Abraham. This is the first time they have kept back-to-back clean sheets since the beginning of January. They have struggled to break down sides that defend deep and so the Villa match this weeked will show how far they have come after some disastrous matches.

EVERTON 2/10
Everyone talking about Everton being on the rise might just have clammed up after this performance as they were awful everywhere on the pitch. The only player that can feel like they played better than awful was Jordan Pickford who kept the scoreline lower with some good saves. I think Everton will be nasty and aggressive against Liverpool at home and will want to deny them the title for at least a little while but it may be in vain as they are weak defensively, especially on the right.

MANCHESTER UNITED 9/10
Flawless performance really. A smart opening goal, defensively iron-clad and an emphatic sealing goal to win the game for sure. Perhaps a little wasteful at times but it doesn't matter now. The tactics were spot on from Solskjaer and Manchester United have more than a good chance of getting into the Champions League spots with Bruno reigniting Manchester United's season. A big game against Tottenham Hotspur and although Tottenham are seriously weak and out of form, United should not underestimate this game or that team as quality still remains in the Spurs ranks.

MANCHESTER CITY 3/10
A lot of possession but no puncturing the United defence. A few decent attempts denied by De Gea and a couple of half efforts but United punished them for their errors and kept them out all game.

LEICESTER CITY 10/10
Massive win literally and figuratively. They deserved the win and their quality shined through once again. No surprise that Ndidi was the key to their success as he has been desperately missed as the anchor in midfield. They have an opportunity to build momentum before the FA Cup QF against Chelsea and a chance to seal their place in third.

ASTON VILLA 2/10
Woeful. What happened to the side that did so well in the Carabao Cup against the Foxes? An awful goalkeeping error opened the game and, while it was a contentious decision to give the penalty, the other goals were inexcusable and the attacking play was pretty awful too. When Grealish gets nullified, Villa have nothing in attack, the rest of the players have to step up or they are plummeting down.