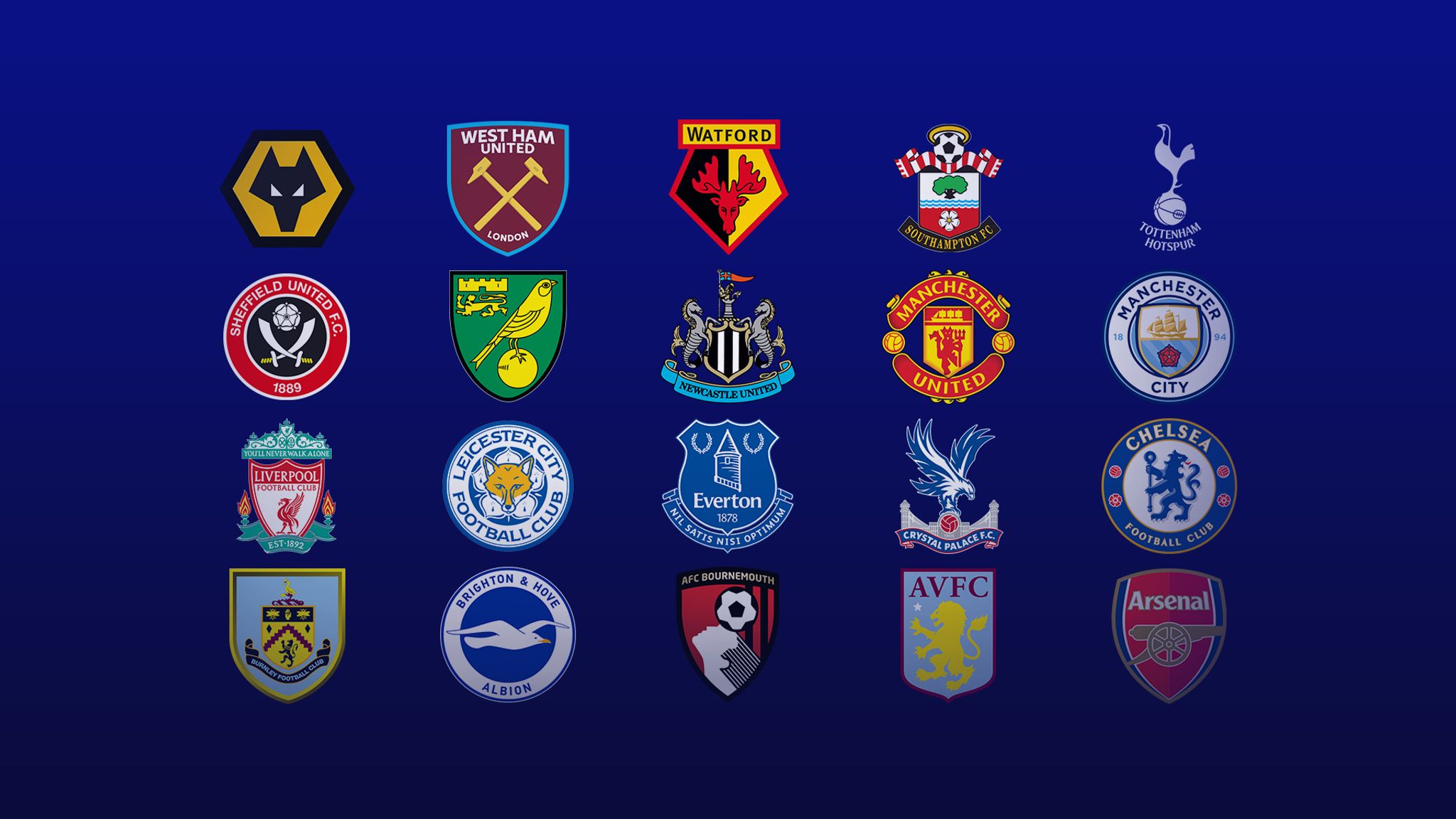 Image from Sky Sports
We take a look at this weekend's action and with another international break on the way, it will be time for many clubs to recover, reform and aim to kickstart the busy winter period with a positive performance in two week's time. Here are the scores for this weekend:
Norwich vs Watford 0-2
Chelsea vs Crystal Palace 2-0
Southampton vs Everton 1-2
Newcastle vs Bournemouth 2-1
Burnley vs West Ham 3-0
Tottenham vs Sheffield United 1-1
Leicester City vs Arsenal 2-0
Manchester United vs Brighton 3-1
Wolves vs Aston Villa 2-1
Liverpool vs Manchester City 3-1
Here are the grades:
NORWICH 4/10
This game could have lifted Norwich City out of the dust but instead sunk them even lower. This should have been the game for Norwich to go all guns blazing but it seems their defensive woes outrank that of Watford's. Worrying signs.
WATFORD 8/10
This was a fantastic result for the Hornets. Their first win of the season! Deulofeu looks back to his best and without Deeney, Gray is doing a fairly decent job. Clean sheet on the road and two goals to show for it. Confidence building win.
CHELSEA 8/10
After a shaky defensive display midweek, Chelsea cruised to a 2-0 win with a fantastic finish from Abraham and another goal for the white hot Christian Pulisic. While their run should be lauded, they are yet to play Spurs, Arsenal and will face Manchester City next time round. If they can get a result against the reigning Champions, they could even challenge top two!
CRYSTAL PALACE 5/10
Toothless display…again. Zaha still looks unsettled and seems to be Palace's only outlet. They seem to seriously miss Wan-Bissaka and Sakho and may have to cash in Zaha for a few players in January to keep them on track.
SOUTHAMPTON 6/10
Not a dire performance but certainly not what they wanted. After levelling the game with a lucky goal by Ings, they should have held on but lost the game late on. While it does resemble the Man City game, they need actual results instead of the good performances right now.

EVERTON 8/10
Have Everton turned a corner? They always seem to have erratic form and you never know what team is going to turn up. They have Norwich next and you would expect them to dominate but then back to back games against Leicester and Liverpool could pose problems for the team and maybe the manager's position…

NEWCASTLE 7.5/10
Newcastle look a decent side and at this rate should not concern themselves with relegation. Despite Joelinton failing to score goals, Saint-Maximin is looking more and more influential but will want to score soon regardless. The loss of Lascelles could be a costly one though.

BOURNEMOUTH 5/10
After a good performance against United, you'd expect Bournemouth to carve Newcastle apart. Callum Wilson is in a drought and is in desperate need for a goal and while they dominated possession and almost equalised late on, it was not a good performance on the road.

BURNLEY 9/10
Shredded West Ham and could have got more. Standard Burnley performance after being 'out-Burnleyed' last week to Sheffield United and so that is the best result they could have got going in to the break.
WEST HAM 3/10
Dire performance again. You have to worry for West Ham right now. It is actually painful that the last time they won was against United and since then have nose-dived straight to sixteenth and are five points above relegation. A big game against Tottenham is coming up and Manuel Pellegrini knows his side have enough ability to tear this out of form Spurs side apart but whether they will is a different question.
TOTTENHAM 4/10
While you have to prasie Sheffield United for all their work this season, Tottenham had to win this game. Their defence is a shambles without Vertonghen and Alderwiereld and even with them it has its errors, Aurier and Rose don't look right and they need reinvesting soon. Kane looks like a shell of the player he has been and is probably still injured from last season and the same could be said for Alli. Something is not quite right in the Spurs camp and they need it sorted and soon.
SHEFFIELD UNITED 8.5/10
What a result for Sheffield United. They are now fifth in the league after some outstanding results and honestly could have won against Spurs if there was no VAR. As for the call, offside is offside and that is what VAR was brought in to prevent. It's disappointing for the team that has the goal overruled but by the law it is offside no matter how marginal.
LEICESTER CITY 8.5/10
Another impressive result for Leicester and they didn't even have to work hard to win it. They cruised to a 2-0 win and could have got more. They are piling on the pressure to the top sides and have a good run of games coming up to continue this pressure.
ARSENAL 3/10
They started so promisingly but have slumped in recent weeks. It seems after the United game they have deflated like a week-old party balloon and have not recovered. Aubameyang and Lacazette seemed to have been the solution but it hasn't happened. Emery out? Maybe if Southampton get a result next time out.
MANCHESTER UNITED 8.5/10
Another fantastic attacking play, something United have been consistently lacking of late. The Partizan game built to the Brighton game but it was a question if they could also keep them out and even though a clean sheet remains to be seen since Leicester in the league, United cruised to a 3-1 win and could easily have scored five or six.
BRIGHTON 4/10
Offered very little in attack bar their few set pieces but overally were outclassed by the United players all over the pitch. Poor given their last matches.
LIVERPOOL 9/10
Maybe a bit lucky with the handball call but it did hit Silva's hand beforehand so I guess it evens out? Even then, fantastic crosses for the second and third goal and a great strike from Fabinho to open the scoring as well. Unbeaten in the league and not looking like stopping any time soon. Bogey team Crystal Palace next and the way both teams are playing, Liverpool may wipe them out.
MANCHESTER CITY 4/10
Two factors in City's loss. The first being Bravo's inability to save a shot and the second is the lack of investment in a centre back in the summer as Laporte's injury and Kompany's departure show City's fragilities. Bravo may have not got to Fabinho's shot but inexcusably failed to stop Mane's effort despite getting both hands to it. Ederson needs to come back soon for City or any half-decent shot on target could pin them back against Chelsea.