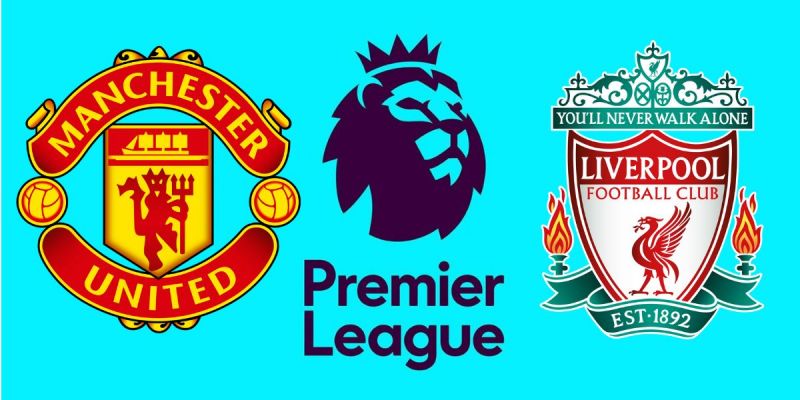 Manchester United vs. Liverpool courtesy sportskeeda.com
As Manchester United prepare for their toughest match of the season thus far against arch rivals and run away Premier League leaders Liverpool. Ole Gunnar Solskjaer and his coaching staff will need to ensure  the Red Devils are ready to face the challenge of playing against a team gifted with the  attacking minded skills of Salah, Mane, Firmino and get past the likes of Van Dijk, Robertson and Alexander Arnold.  On paper it appears the Red Devils have an uphill battle and they will need to fight for the entire match against a team who seem simply unstoppable in the Premier League. However one thing is for certain you can never predict the outcome of the result when these two teams play against each other and as a result any  outcome is possible.
Solskjaer has indicated that two star players  David de Gea and  Paul Pogba have been ruled out due to injury concerns and will not make the matchday squad for the crucial encounter.  Martial has been out of action since August and has missed eight games in total but is in contention to feature in Sunday's heavyweight clash against Liverpool at Old Trafford. Rashford has not been in any type of form of late and a positional and tactical change may be required for him to return to his prolific form. The options open to Solskjaer include going with three centre backs Maguire , Lindelöf and Tuanzebe with Young and a fit Wan-Bisaaka on the wings. The midfield would probably consist of McTominay and either Fred or Matic as well as James. With Martial and Rashford up front, this would be my ideal start squad a change in formation into 3-5-2 formation and possibly a surprise set up to face Liverpool. Would Solskjaer be willing to gamble with James Garner as a possible right winger option. But to risk throwing an inexperienced player into the full intensity of the battle at Old Trafford seems highly unlikely.
The safest and most likely option will be Wan-Bissaka to play the right wing role. Sunday's game will be exciting explosive and never a dull moment.