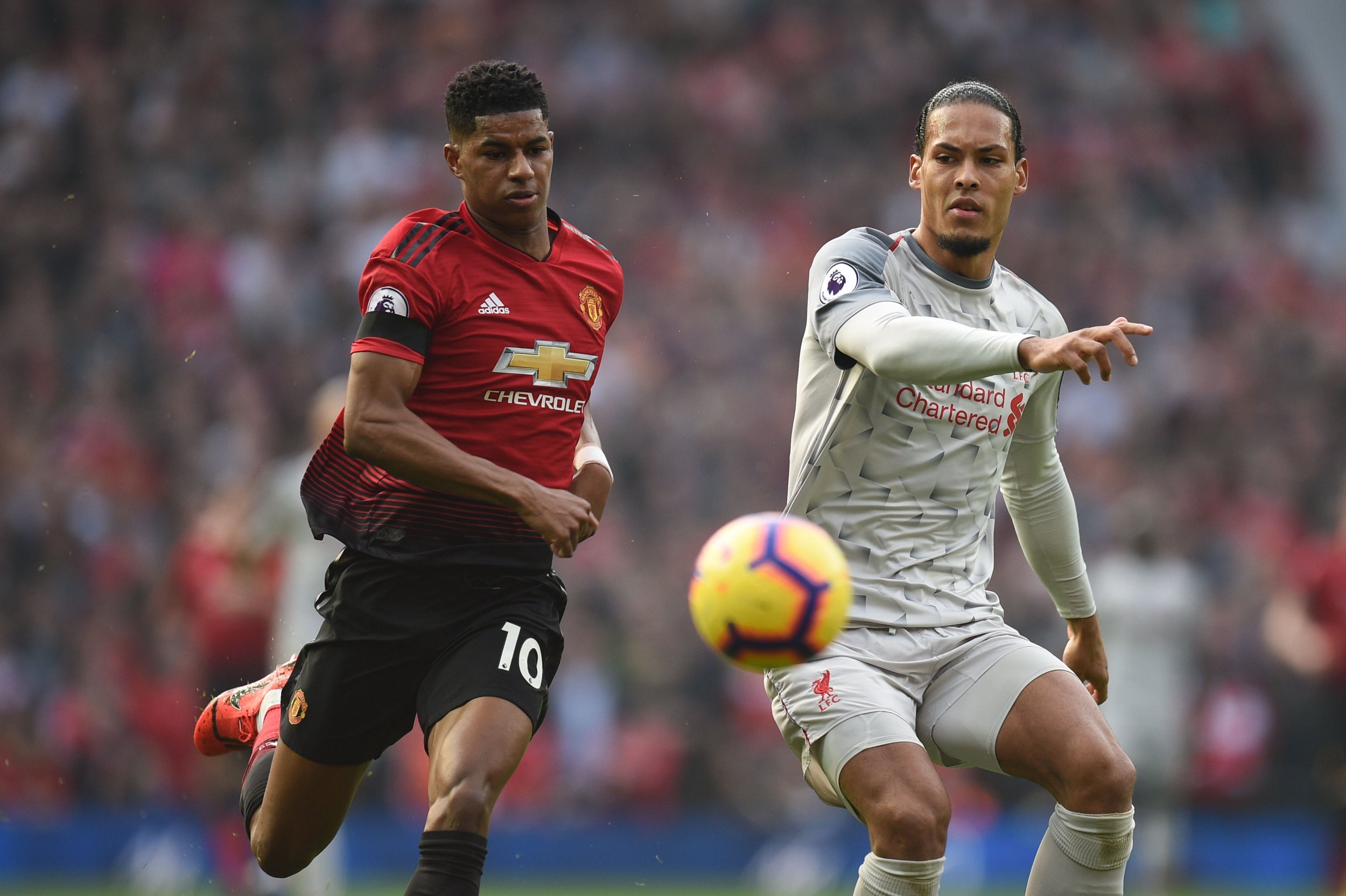 Source: independent.co.uk
Yesterday Liverpool held Manchester United to a 0-0 draw at Old Trafford. A hattrick of injuries in the first half that forced us into all three substitutions in the first 45 mins not to mention Rashford's injury that he played on with for the whole game. Given the conditions, a draw seems like a good result for us. However, despite the injuries and Liverpool being an "amazing team" we had the better and more clear-cut chances in the game.
So let us get straight into the player ratings:
Starting 11:
Liverpool had 7 shots and only 1 shot on target. So basically David de Gea had nothing to do throughout the game. This is unusual for United as we often require his services in big games like this. But he got the clean sheet and that is what matters in the end.
He did a good job in keeping Mane out of the game. Mane links up very well with Robertson on that left flank but because of Young, Mane had to look for other options. He started cutting inside and lost the ball to our deep lying midfielders or centre backs.
I will be the first to admit that I was concerned when I saw Smalling's name on the team sheet. But Smalling build on his performance against Chelsea with an even better performance against Liverpool. He nullified everything that the Liverpool midfield tried as they truly failed to feed to their frontline for the majority of the game.
The Iceman put in another solid performance which has become quite common to see. Lindelof has become our best defender this season and his calmness on the ball is very reassuring.
Easily the man of the match. You can tell he was amazing because when Liverpool needed a goal, Klopp substituted "best in the league" Mohammed Salah because he couldn't get out of Shaw's pocket.
For all the hate that he gets from fans and critics alike, I'm glad he got the chance to silence some of them. McTominay replaced Matic very well and had a great game in central midfield. I'd love to see him get more starts for us this season and I genuinely believe he can become a very useful player for us. Maybe not the most skilful, but he can be a great squad player.
It isn't really fair to rate his performance because he was taken off with only 21 mins played. It was a huge blow as a selfless, high-energy Ander Herrera performance is something we look forward to in big games. 
Pogba couldn't do much upfront but he did brilliant defensively. This game was probably his best game defensively. He knew he had to step up with Matic and Herrera off the pitch and step up he did.
The second player to unfortunately walk down the tunnel in the first half, Juan Mata had only 25 mins to make an impact. Mata playing in the number 10 role would have been great, especially with Rashford and Lukaku upfront. His last action was to track Salah back to the penalty spot and win the ball, clearly in pain. 
He did not have any impact on the game as the Liverpool defence managed to keep him quiet. Rashford was playing with an injury but persisted because all three substitutions were made. However, we might lose him for a couple of weeks now.
Lukaku started the game as a striker alongside Rashford. However due to the injuries, he was shifted onto the right wing and Robertson completely played him off the pitch. Liverpool are a great side and Lukaku's technical ineptness was there for all to see.
I, personally, have not been a big fan of Andreas for a while now and it was a big jump for him to be suddenly thrown into a game of that magnitude. But he played very well and I am excited about watching him play in Herrera's hopefully short absence.
Lingard was on the pitch for just about 18 minutes before he was taken off due to injury. He did have a decent chance to score but Allison was onto it. Solskjaer was told by the medical team that Jesse was fit to play but not to start. However, my concern is why did Solskjaer not bring on a fully fit Alexis while risking a partially fit Lingard?
Sanchez was alright in the sense he did what was expected of him. However, with Martial, Rashford, and now Lingard injured, Sanchez will have to step up. He has a couple of relatively easy games to get his rhythm back as we face Palace and Southampton.
So those were my player ratings for the Liverpool game. I'm already looking forward to the away game against Palace. Selhurst Park is a tough place to go to for top 6 sides as they're usually quite a hurdle. But Solskjaer has got us believing again and nothing but 3 points will do especially as Arsenal have overtaken us!