Image from Dailycannon.com
Alexis Sanchez joined Manchester United on the 22nd January 2018 in a swap deal for former United player, Henrikh Mkhitaryan. Sanchez and United agreed on a four and a half year contract, which will earn him a deal worth 14 million a year after tax.
However, it hasn't been all sunshine for the Chile winger, especially after being dropped recently from the 18 man squad for Saturdays defeat at West Ham.  Dailystar.co.uk (Daily Star) reported that José Mourinho has finally lost patience with the winger/striker Alexis, who is to be sold as soon as Mourinho finds a buyer due to poor performances and failure to impress at Old Trafford thus far.
This is despite beating Manchester City to the punch for the former Arsenal star's signature.
It seems Man City got the better deal on this one, as the move now appears to be an expensive flop!
Alexis Sanchez has made five appearances so far this season (starting four of those) and has yet to find the back of the net in any of the fixtures. So, perhaps him leaving the football club will do not only us favours, but himself as well. But worry not, we still have Martial and Marcus Rashford who can play that position. So the question remains, who could be the new faces we add to fill that number seven jersey?
Hirving "Chucky" Lozano:
image from wowplus.net
About two and a half years ago, Lozano was heavily linked with a move to Old Trafford  after José Mourinho was appointed Manager. And after his stand out performance during the World Cup and his winner against Germany, Man Utd should revive their interest in Lozano to replace Alexis in January or next summer. Sanchez, who will be 30 soon, hasn't been able to deliver what he's getting paid for and Lozano is still very young and will have another year in Europe under his belt. It would be a great move for Manchester United to pick up on him before Barcelona bring him in (who have also been heavily linked).
Memphis Depay:
image from EIF Soccer
Ah yes, the promising Dutchman who was once said to be the next Cristiano Ronaldo. He was sold to Lyon for 16 million pounds (which could rise to 21.7m). Although he didn't succeed in his first 18 months at Manchester United, they have a buy-back option because José believes he can still fulfil his potential. José even stated in a press conference shortly after selling him, "Why not come back because everyone here likes him."
Memphis has been doing very well since joining  the French side Lyon, maturing as a player and last season he had 19 goals, 13 assists in 36 games and in the current campaign, he has 1 goal and 2 assists in 8 games (at the time of writing).
I think Manchester United could activate the buy-back clause very soon.
Adnan Januzaj: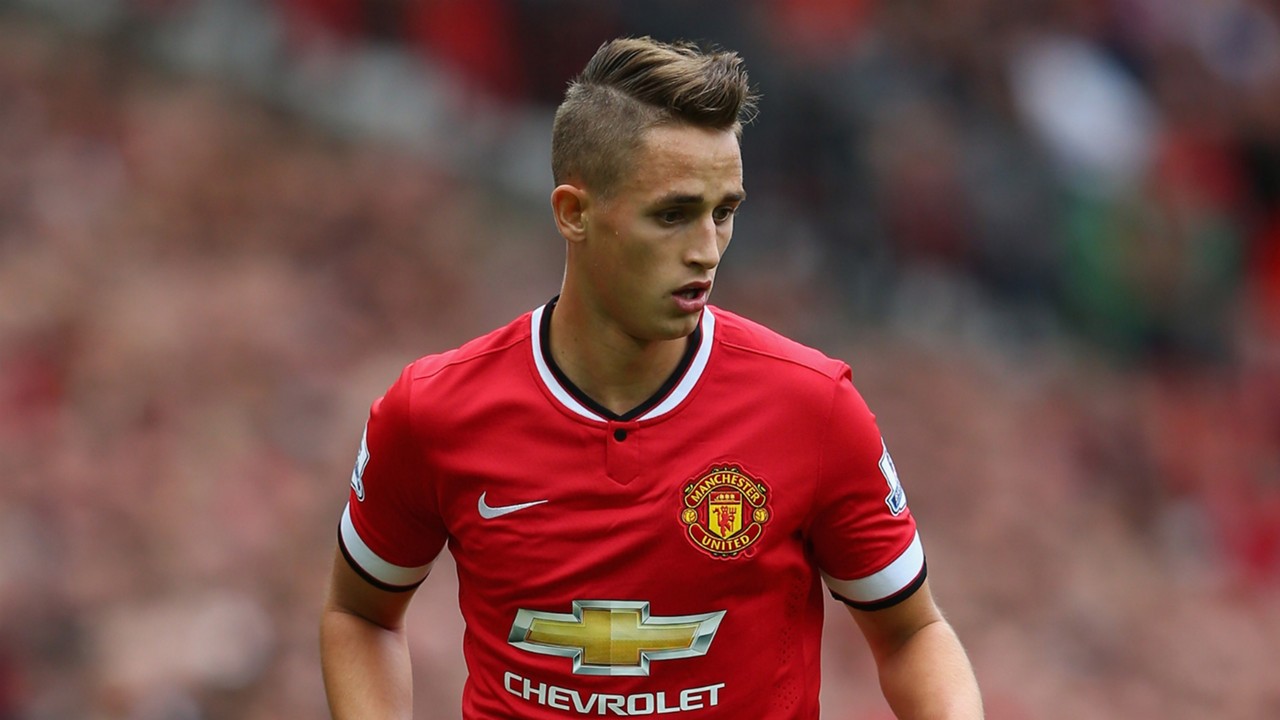 image from Goal.com
Januzaj has spent a total of six years at the club, having joined them at the age of 16, before making a move to Spain. Promoted to the first team at 18, he sat on the bench in Sir Alex Ferguson's last game at Old Trafford. He made his debut under David Moyes and was a regular throughout the 2013-14 season but struggled under LVG and fell out the team. Having been loaned to Borussia Dortmund and Sunderland, José made the decision to sell Januzaj to Real Sociedad, but Manchester United also put a buy-back clause as they see he is still very young with much potential. He has been a regular at Real Sociedad and has shown some glimpses of what he can do. He also played and got himself a goal in the World Cup against England. If he continues his form, a return to the biggest club in the world could be just around the corner.