Not too long ago, I wrote an article here on Ronaldo's potential move to Juventus. And as it so happened, my prediction couldn't have been worse. Ronaldo officially signed for Italian champions Juventus yesterday in a deal that cost Juve about €100m. This is probably the deal of the summer and for Real Madrid to sell him for that kind of cash at the age of 33 is very smart business. 
      Ronaldo, as we know, is the kind of player who loves a challenge. He never rests and he loves to win. But no one ever saw Juventus as the club to buy him. But now that I think of it, it all makes sense. No matter how many times he has proved us wrong, Ronaldo's age is catching up with him. He is 33 now and soon he'll start waning off. 
      At Real Madrid, Ronaldo was an integral part in their league and Champions League campaigns. Despite this, they have a poor record in the La Liga. Ronaldo has won only 2 Spanish League titles in all of his seven years at the club. However, he has won 4 Champions League titles as well. That will definitely be the highlight of his time there, and for good reason too.
      For a serial winner, he would love some domestic glory as well. So we made the smart decision of going to Juventus. Juve practically win the title and Coppa Italia every year, with or without Ronaldo. They have been lacking Champions League glory for years now. So why not sign a serial UCL winner. 
      This makes Juventus the perfect fit for Ronaldo. He does not need to focus on the league and can concentrate all his energy on the Champions League. Even if Juventus win the UCL once, the €100m will feel like a free transfer.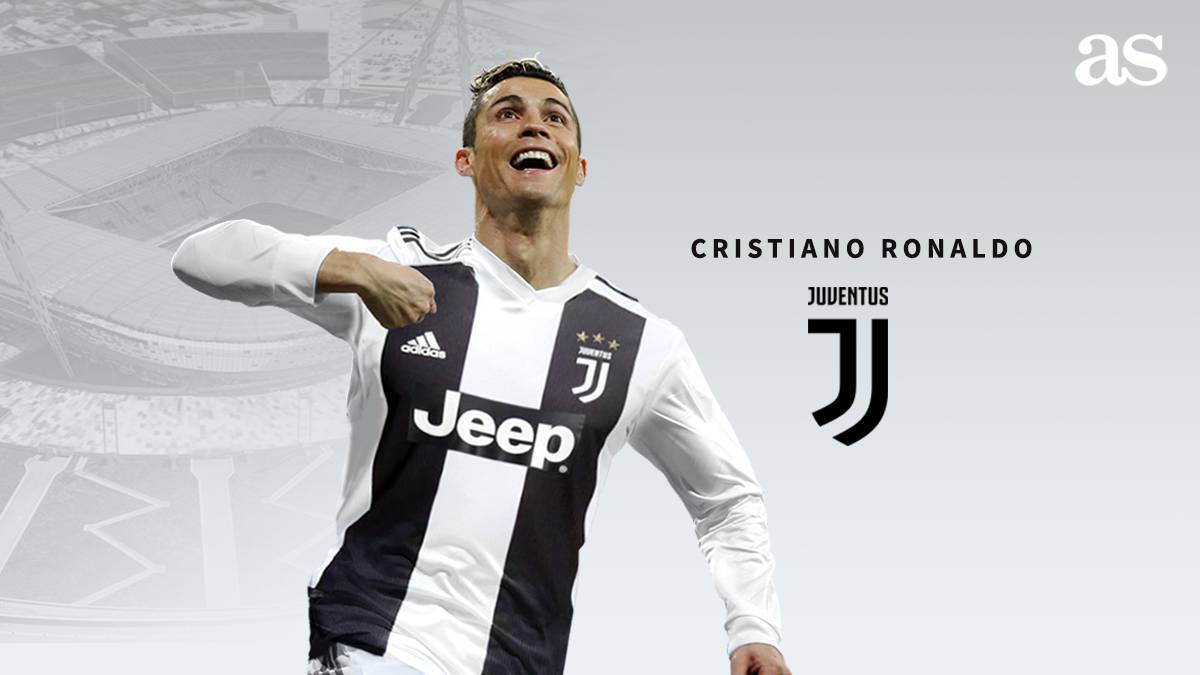 Image Source: Diario AS
      This is a great saying for Juventus though they should keep hold of rest of their players as well (except Alex Sandro). Because if they sell other players to fund this transfer, it'l just be the case of one step forward, two steps back. 
      What I am looking forward to seeing is whom Real replace Ronaldo with. I heard somewhere that their first priority is Neymar, then Mbappe, and then Hazard. Let's look at this objectively. Neymar will cost them a lot, to begin with. Apart from that, this World Cup has only tarnished his reputation. And PSG will not let him go easily. Real Madrid do have the funds but Neymar does not strike me as the ideal replacement for Ronaldo.
      Next up is Mbappe. The Mbappe Express is an insanely good footballer. His explosive pace has been very instrumental for France this World Cup. That young man is going places. He will thrive at Real Madrid. Mbappe would definitely love to replace Ronaldo especially since he has Cristiano posters all over his room. The shoes might be too big for him to fill in but he is also currently filling in for Franck Ribery for France at the World Cup. And he seems to be doing a good job at it too. 
      In my opinion, Eden Hazard will be the best option. He has the skill, he is at the right age, and Chelsea are in a downward spiral now. He will do really well in Spain and by the time he is ready to move on, Real Madrid can sign Mbappe. It all fits in perfectly!
        So that was my prediction on the Ronaldo saga. Though my prediction was very wrong last time, I am willing to try again. So let us see what happens. Will Real Madrid beat Juventus to "signing of the season award"? Will Juventus finally win the Champions League? Only time will tell…