England World Cup Preview
Image from Wallpaper-Football.com
Ever since 1966, the hype for England football to gain another international trophy has boomed every time the squad qualifies for either the European or World Cup finals. This year has been significantly different with the majority of fans expecting failure and some even expecting the Three Lions to fail at the first hurdle of the group stages. Gareth Southgate has a lot to prove as this will be his first international tournament as a manager of a senior squad. 
After a disastrous 2014 World Cup in which England did in fact fail to qualify from 'The Group of Death' and a shocking exit from the 2016 Euros when England suffered a 2-1 defeat to Iceland, England will hope to finally have a successful campaign as they take the trip to Russia in facing Belgium, Panama and Tunisia.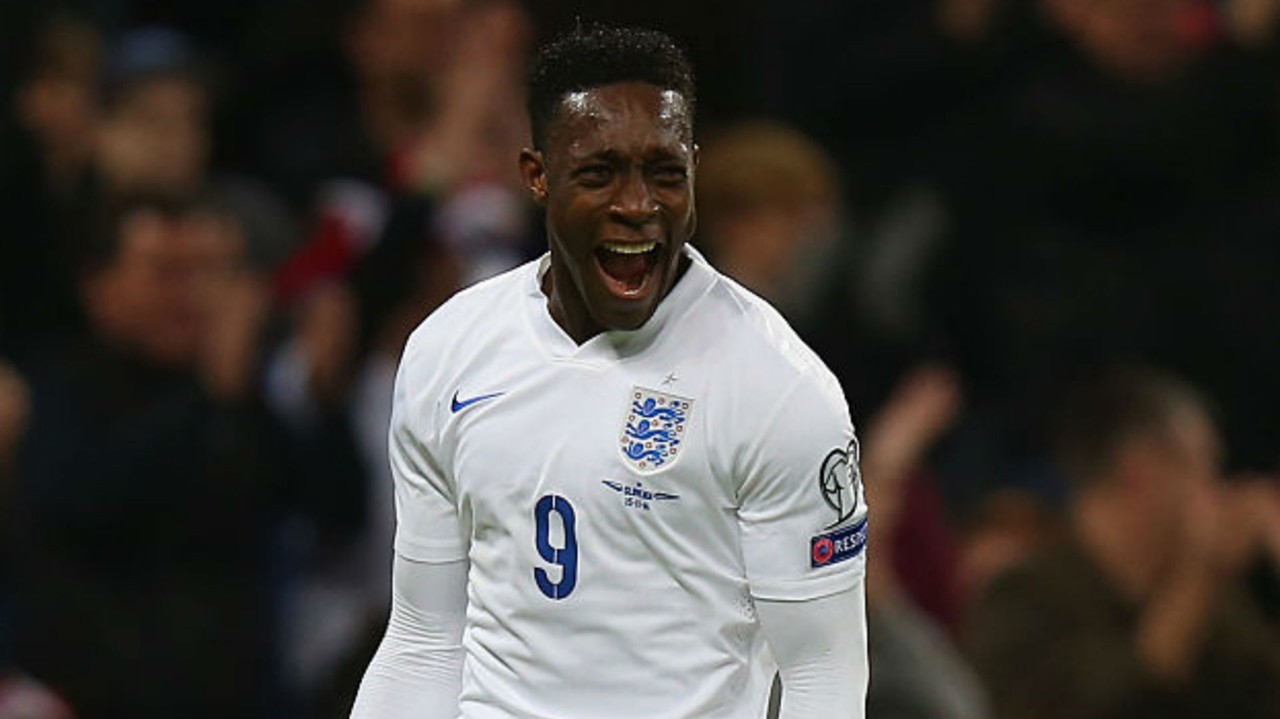 Danny Welbeck is England's top goalscorer in the current squad
(Image from Goal.com)
The squad selected was controversial with big names such as Joe Hart, Adam Lallana, Jack Wilshere and Chris Smalling all left out as well as injured Alex Oxlade-Chamberlain. England have a significantly young squad with three players over the age of thirty with Gary Cahill, Jamie Vardy and Ashley Young all selected for the World Cup finals. England's captain will be Harry Kane who has had yet another successful season with 31 goals this season and although he is not the squad's top goalscorer for England (Danny Welbeck being the top goalscorer with 16 goals to his name) but the Tottenham man has an excellent record with 13 goals in 24 games. It is clear to see that the squad is young and untested with Gary Cahill being the highest capped player with 60 appearences for the Three Lions and with fifteen players having 25 caps or less and seven with less than ten. 
KEY PLAYERS FOR ENGLAND 
Image from the Daily Express
The Captain – Harry Kane
Harry Kane is a natural goalscorer and has been hailed to overtake both Shearer's Premier League record (260 goals) and Wayne Rooney's England record (53 goals) having already scored 108 goals in 150 league games and 13 goals in 24 games for England despite only reaching the age of 24. Whilst lacking the raw pace of Rashford or Vardy, Kane has good strength, composed finishing and the trust of Southgate to lead the line and the squad into Russia. 
Image from Squawka
The Young Talent – Marcus Rashford and Raheem Sterling
Whilst Marcus Rashford has endured a tough season for Manchester United, he still managed to score 13 goals in all competitions and played a whopping 52 games for United that season. Sterling has had an even better season and has flourished under Pep Guardiola scoring 23 goals this season in all competitions. Both players' lightning pace would make most defences quiver. It is a question as to whether one will be played without the other or if both will play to support Kane in attack. 
The Ball Playing Defenders – Kyle Walker and John Stones
Possibly the most influential players in Gareth Southgate's lineup as they make the five at the back system work. Their ball playing abilities allow England to shift defence to attack quicker and more efficiently and allow England to counter with more impact. Walker himself as a right back also has raw pace and crossing ability to also impact directly on the attack and are both quick enough to deal with the pace of Hazard, Lukaku or Mertens in the group stages. 
PREDICTION:
England are likely to qualify from the group stages as they should be too much for Panama and Tunisia and could hold Belgium's golden generation to a draw or perhaps even nick a win. They would then be likely to face Colombia as the winner of Group H and then be unfortunate to face Germany provided they beat Los Cafeteros, and would be unlikely to beat the current World Champions and are almost certain to conclude their World Cup dreams there. Provided they do, they would be likely to face either Spain or Argentina in the semi-finals, an even more difficult challenge and just as unlikely to show success. It could be heartbreak for England against Colombia but unfortunately only time can tell as the World Cup draws ever closer.