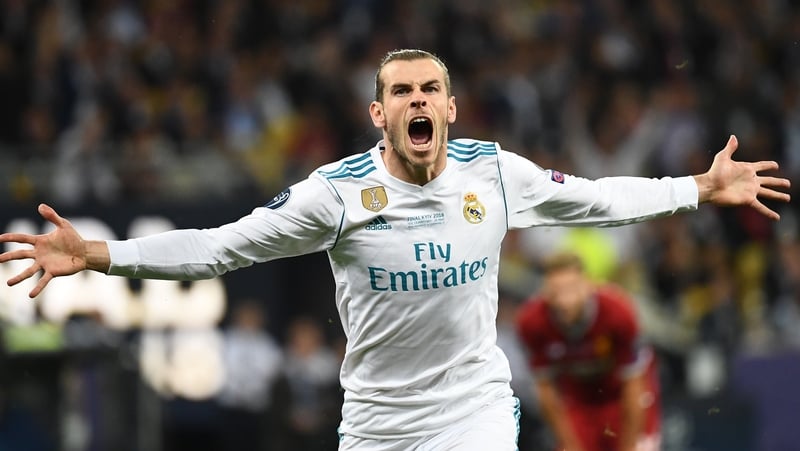 Source: Marca
Manchester United have a very busy transfer window ahead of them. The club have to provide Mourinho with his desired targets, which will allow him to challenge for the title in his 3rd and most important make or break season at Old Trafford. Club football officially got over after a dramatic Champions League final between Real Madrid and Liverpool, where the Spanish club came victorious once again, winning the competition three times in a row. The final also gave us an insight of a long-time transfer target, Gareth Bale.
Bale is one of the best right wingers on the planet currently and a very skilful player. Bale, since leaving Spurs in 2013, has gone on to win four Champions League titles with the Madrid outfit, making him one of the most successful and decorated Welsh players ever. Bale was nominated man of the match in the Champions League final for coming of the bench and scoring two world-class goals a bicycle kick and a long-range shot deflected in by Karius thus helping Real Madrid win their 13th Champions League title, making them the most successful team in Europe. It is no secret that United have been after Bale for quite some time now, with the player being a favourite for Jose and a commercial fantasy for Ed Woodward. United have been after Bale for almost every season and n year has past by with the Welshman being linked with a move back to England. United have lagged behind in the chase of the winger due to Real's transfer policy. It is also no doubt that Madrid are behind De Gea for almost every season as came close to sign him in 2015 due a faulty fax machine on deadline day. Since then it has been very difficult to negotiate any deal with Real as they ask for United's prized possession whenever we try to make a move for one of their Galactico's. This has always been the case during United's pursuit of Bale. United could lose out on him once again due to a huge asking price over 200 million.
Jose signed Alexis Sanchez as a marquee number 7 in January, who was added in an already star-studded squad consisting of Lukaku, Pobga, De Gea and many others. But, this season proved that United need more quality in midfield and attack if they want to have chance of challenging for the title next season, with rivals improving their squads simultaneously. The addition of Bale would surely instil world-class credentials, quality and pace, which is lagging in the squad. United have lacked that final finish in the attacking third of the pitch and Bale would surely add to that. In a post-match interview, Bale hinted towards an exit saying that he hopes to play more football at Madrid, which he hasn't been playing lately and consistent run of games is all he requires. He would also sit down with his agent and decide upon his future. Bale hasn't been that important a figure in Zidane's squad this year. He has gone from being an illustrated member of the infamous BBC Trio of Bale, Benzema and Cristiano Ronaldo, too being a starter off the bench, with the manager trusting Isco and Asensio over him.
The 2017/18 season hasn't been the best for Bale as he has been frequently injured over the course of the campaign and his lack of form and game time owing to the same. He has been tipped to join United after Real Madrid reduced his asking price below 80 million. Aged 28, it would be a calculated risk any team would be tempted to take in a hope of landing a world-class player with loads of experience. It has been noticed that when Bale is fit he gives his all to the game and is unstoppable, the Champions League final and his 21 goals and 8 assists in his 31 appearances this season justifies the same. However, he has done a great job in improving his fitness and his form. His Champions League heroics may have granted him a salvation in his Madrid career but, it is wise to say that his time in Spain is limited and would be the first one on the list to make way for one more Galactico signing. Also, the fact Ronaldo is the undisputed main man of Madrid, it would be sensible for a player of Bale's caliber of join a club that values his qualities and give him the proper respect he deserves. United would do that for him.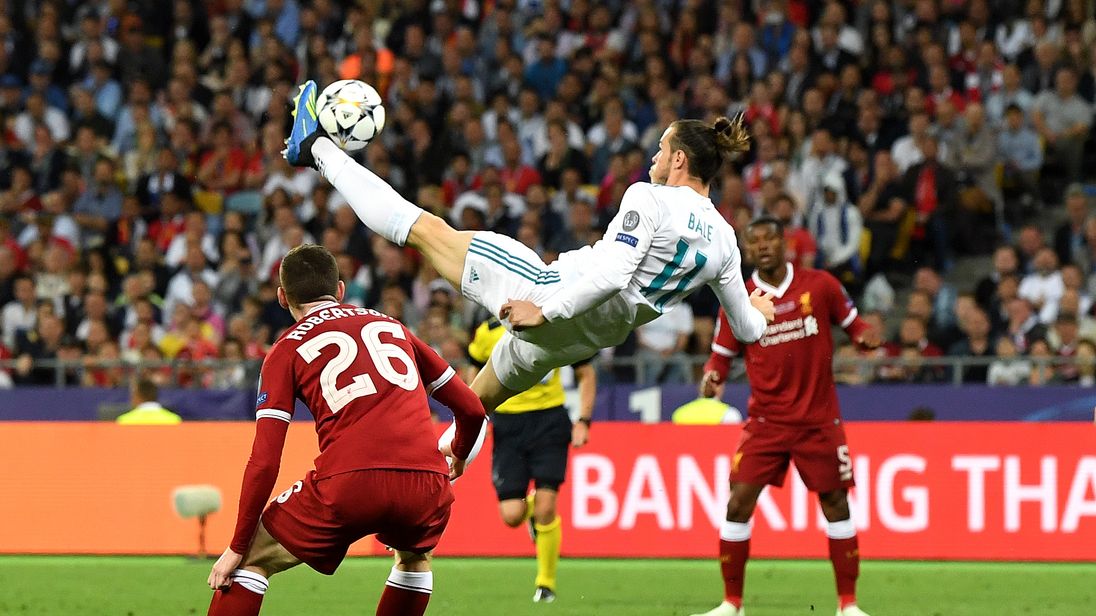 Source: Sky Sports
Bale would walk directly into the United starting line-up and improve it drastically. He would add much needed pace and creativity which is lacking on the right at the moment. Lingard has developed into an attacking midfielder and has rejuvenated his career since moving to that position. Martial is a player comfortable only on the left and Rashford plays second fiddle to Lukaku. That would leave us with Mata. In order to acquire a player like Bale, Mata would be the first person threatened and possibly sold to make way for the attacker. Mata offers creativity and opens up the defences but lacks the pace. Bale would offer both, creativity, pace and to top it off an experience of a 4-time Champions League winner. Fans at the start, doubted and rejected the claims of United signing Bale only due to his injury record, but now it looks as if the tables have turned.
Signing Bale would also have been great for United in a business point of view as, Ed Woodward views him a jackpot in the marketing perspective and would do a great job in making Bale of the highest paid players and the face of the club. He has a great market value. Bale is valued at 34 million in terms of salary of 21 million and endorsements up to 11 million according to Forbes in 2017. He is 89th in the richest celebrities list and 24thhighest paid athlete as per the 2017 census. Adidas would be benefit a lot if this deal goes through as they are the main sponsors of, Bale, United and Real Madrid. More than enough to prove that he is commercial gold mine and with the likes of Pogba, Lukaku and Sanchez already boosting the club's revenue.
Source: Daily Mail
His Champions League heroics may have turned many United fans but, it has given Madrid the opportunity to increase his asking price after he won them the cup. It was a smart and expected decision by Madrid to keep hold of Bale. Real now value him over 200 million which is too high for a player of his age and skill. It is just a classic tactic to fend of suitors now that Bale has found his form. However, Mourinho is still looking to sign him for a reduced amount but, we all know that it is absolutely impossible to sign him with that ridiculous asking price. He is too overpriced. The only way we think United could land Bale is if United let go De Gea which will automatically reduce the asking price as Madrid want the shot-stopper for quite some time, or Bale forces through a move and insisting that he club reduce his price so that he can complete the move
.
To conclude, I don't see United going for Bale for that high a price and definitely don't see Mourinho letting De Gea go the other way. United need to prioritize in midfield rather than attack and don't see Bale as a needed player. However, his latest actions will surely test Mourinho's resolve. He isn't worth that enormous amount. Will Jose finally get his desired man at the right price? Or, should United end their pursuit of Gareth Bale?