MANCHESTER UNITED have beaten Tottenham Hotspur at Wembley to book a spot in the finals of the FA Cup! We registered a 2-1 victory on Spurs' "home ground". A perfect performance from the entire team gave us a typical Mourinho victory. As I mentioned earlier, Jose lives for such games and it is poetic that we won the game by making a comeback.
Spurs started the game on the front foot and we saw ourselves a goal down. Eriksen played in an inch perfect cross for Dele Alli to tap it into the back of the net. We responded well and got the equalizer in the first half itself. It was a Sanchez header at the end of a beautiful Pogba cross. 
In the second half, we got the winner that we had been so urgently pushing forward for. Herrera smashed in a loose ball that came at the end of a woeful Lukaku first touch. We never realized the good that can come from Lukaku's poor touch. Apart from that, Lukaku had a great game. It is crazy how our poacher has a better cross on himself than any of our wingers. 
In many ways, this game symbolized a lot of things. That will be the main focus of today's blog post. Since there has been a lack of conviction in the Manchester United camps, mostly in with the fans, we will take a look at a few positives from today's game.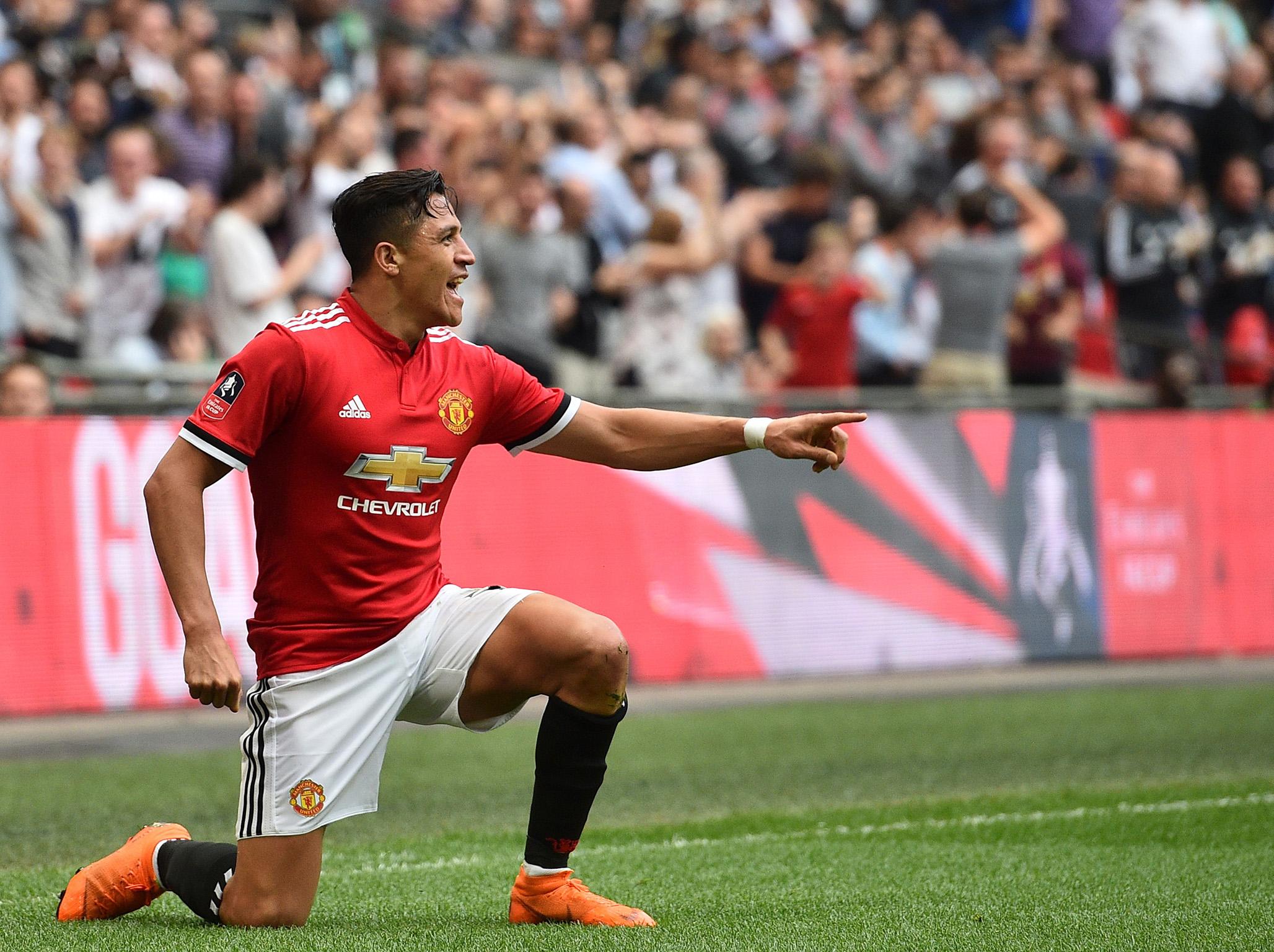 Alexis Sanchez might as well rename himself to Mr. Wembley. What a shift the man put in today. He was clearly the man of the match today. Scoring the first goal and setting up the second goal, Sanchez worked tirelessly today. His link up with Pogba is spectacular and sometimes it feels as though they have a telepathic connection.
Not only did he put in an attacking shift but also played a vital role in defence. He was constantly falling back and winning position back. His challenges for recovering the ball were well timed and efficient. Alexis chased down every ball and made life difficult for all four Spurs defenders.
Considering the start to life Alexis had at Old Trafford, he has made a great comeback. He now has 3 goals and 5 assists so far. I think that is a great record for him, while adjusting to life at Old Trafford. We all hope to see more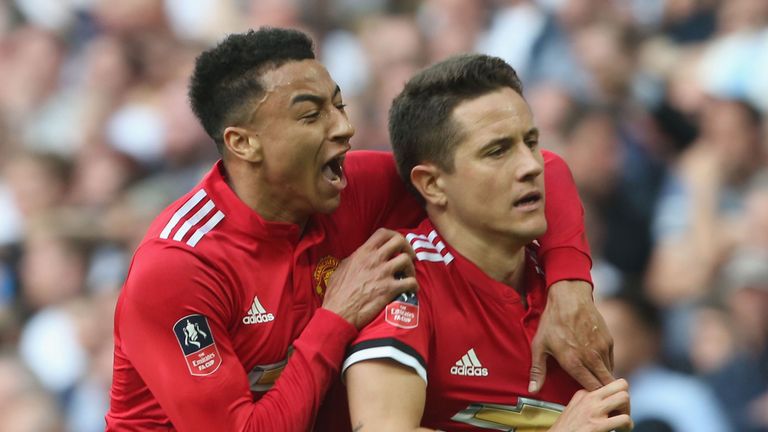 Another player I'd like to talk about tonight is Ander Herrera. Our midfield general, like last season, is proving to be invaluable again. He is one of those players whom you can always count on to put in a whole-hearted shift. It was an important battle in midfield tonight and we ended up being victorious, thanks to Ander.
Despite not doing too well at the start of the season, he has been invaluable in the last few matches and I am looking forward to seeing him and McTominay play together some time. His raw passion is enough to fuel the team up. Even today, the first thing he did after scoring the goal was point to the badge and run towards the fans. 
His work ethic is unparalleled and his passion and love for the club in unfathomable. He is a player who knows what it is to play for Manchester United Football Club and what the shirt means. I would absolutely love to see him become Manchester United captain in the future.
Anyway, we finally have something to look forward to this season! Another Jose Mourinho season and another potential trophy. I am looking forward to the final and I really hope we win it. The FA Cup is an amazing trophy to win and no matter what people say about it, it is a very prestigious cup, much like our club. We wait until tomorrow to find out who we face in the finals – Chelsea or Southampton. It doesn't really matter because both teams will be up for it on that particular day. Either way, that's all for now, until next time, GGMU!