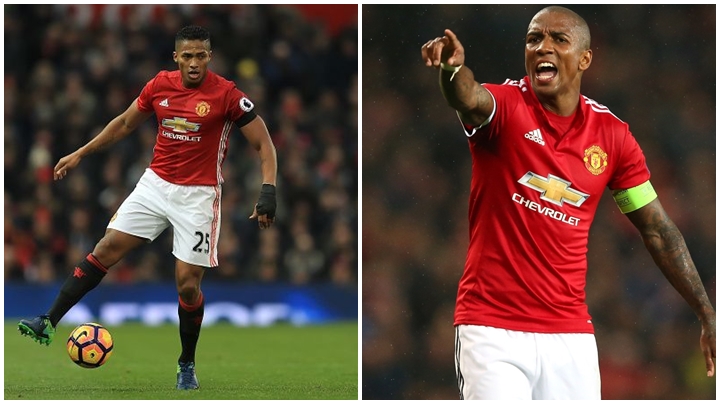 Football has seen some talented full-backs over the years on either wing, left and right. Traditionally and tactically, the right back should be a right footer and the left back a left footer, so that they become more compatible when on an attacking run or go to cross the ball via their stronger foot. But, in the modern era there is a good demand for orthodox full backs, making the team versatile and unpredictable. Right from yesterday's greats like Maldini, Zanetti, Cafu, Roberto Carlos, Lahm, Cole and Neville to today's legends, Marcelo, Dani Alves, Evra and Alaba. All are energetic, fast and attacking minded full-backs, who have supplied great legendary attackers like Ronaldinho, Ronaldo, Drogba, Muller, Messi, Rooney and many others. Striking a partnership and a bond so deep, that both the attacker and full-back were telepathic, knowing what the latter was going to do.
Manchester United also had and have a fair share of great full-backs, who won many accolades with the club. Them being, Gary Neville, Patrice Evra, Denis Irwin. Neville and Evra were as good as telepaths along with their strike counterparts David Beckham, Wayne Rooney and Ronaldo. Speaking of strike partnerships imagine the chemistry between Marcelo and Ronaldo but, just switch them with Neville and Beckham 20 years back.
Currently, United have 5 full-backs, them being Valencia, Darmian, Young, Shaw and Blind. Adding to that, they also have Rojo and Lindelof, who can play on the wings of defense and Fosu-Mensah and Tuanzebe out on loan. This totals to 9 players compatible to be deployed as a right back or left back, but with Valencia and Young being the first choice full-backs. The peculiar and most amazing thing is that both these players were former attacking wingers converted into full-backs by an accident that was more of a blessing, as both of them have found great success in their newly found position, despite being over 30 years of age. But, the topic of discussion is, the future of the full-back roles at United, as Young and Valencia won't be here for long (due to age). Let's analyse each position by it's current and future options.
Right Back.
The right back role is more sorted and easily analysable than the problematic left back role. Antonio Valencia (32) has been one of the stand-out players with his immense strength, energetic runs when attacking down the wing and his intelligent defending. He possesses all of the qualities in a traditional and athletic South American attacker, well now a defender after an amazing transition. Valencia has been the controller general of the right back position for a while, making it an untouchable position due to his stand-out performances. Valencia has made 27 appearances in the Premier League, 4 in the Champions League and 1 in the FA Cup totaling to 32 appearances this season, starting all. He is also the 'Captain' on the pitch. Although Michael Carrick is the club's official captain, his deputy Valencia usually leads the side out during games, due to the latter's age and future stint as coach. Thus, making him the 'unofficial official' captain. The player is an absolute machine despite being 32 years old. He has an 85% pass accuracy this season and has also this season made a total of 67 crosses. Valencia has won 2 league titles, 1 FA cup, 2 EFL Cups and 1 Europa League with the club, followed by an inclusion in the PFA Team of the Year 2009-10, Sir Matt Busby Player of the Year 2011-12, 2016-17 Europa League Team of the Season, 2 Players Player of the Year awards and is in contention with Manchester City's Kyle Walker for a spot in the 2017/18 PFA Team of the Year. It is sure that Valencia will be the controller of the right back role for a couple of years.
As back-up, United have Matteo Darmian (28), a player not that famous with the fans and a player who hasn't played a lot this season, making only 11 appearances and nearly disappearing from the line-up, further fueling the rumors of him being sold in the summer. United also have Young and Lindelof who can play as a right back if needed. Young has been the club's first choice left-back but can also play as a right back due to his versatility and winger roots, whereas Lindelof has played as a right back for Sweden.
Future of the Position
It is clear that Mourinho will be looking to keep Valencia as his first choice right back and will not be looking into acquiring a new signing. It is advisable to let Valencia do what he does best until time tells. However, Jose could recall Fosu-Mensah from Crystal Palace and give him a shot with deserved chances. Fosu-Mensah has been loaned out to Crystal Palace for the whole season and has been the stand-out performer, out-shining great right-backs with his slender age, maturity and physical power and putting world-class attackers to the ground. Ashley Young could be transferred to the right back role to provide competition for Valencia, also because the club are looking at bringing in a specialist left-back due to many problems. Lindelof may be compatible to the right back role, but, it doesn't look like it could be permanent as he has just found his groove as a center back.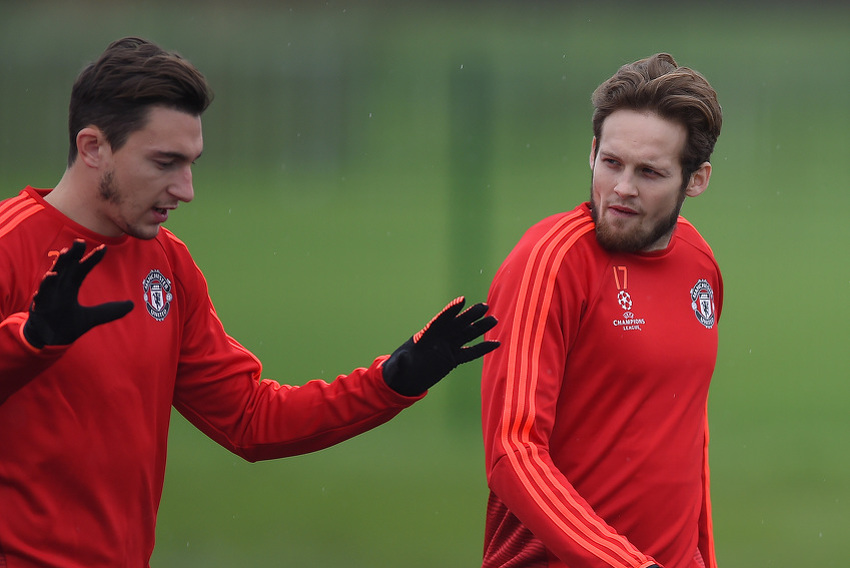 The left back position has been the problematic position this season and subject to the most controversies. Ashley Young (32) has been the stand-out performer and the first choice for the job. Like his right back counterpart Valencia, Young was also a former winger turned full-back with high attacking capabilities. He has made 24 appearances in the Premier League, 4 in the Champions League and 2 in the League Cup, totaling to 30 total appearances this season. His role may not be untouchable as he too has made many mistakes this season, mainly defensive for obvious reasons (being an attacker). It will take time to completely transit into a full-back, which he is doing a good job at. But, he is a human and will make mistakes on a position which he is not completely familiar with. However, being a left back has had a positive impact on the Englishman as he has been recalled to the England national squad after 4 years and has already made his mark, making himself first choice there too and unofficially cementing his name in the World Cup squad going to Russia in June.
The main problem in the left back role has been the back-ups. United have sufficient back-ups in the form of Luke Shaw, Matteo Darmian, Daley Blind and Marcos Rojo. Daley Blind has been injured for the majority of the season so hasn't made an impact. He has got limited game time and has just recovered from a fresh injury. He looks the first to be offloaded in the summer to fund a move for a better player and in all fairness, the player should leave United to salvage something from the remaining years of his career. Marcos Rojo has just signed a new deal with the club, which means that he will be a key player next season. Although he can play left back, as he has got the pace and attacking qualities required for one, he is better off a centre back and should remain there. His frequent injury record doesn't help matters.
As mentioned above, Darmian looks set to leave as he can't much game time with Valencia at right back and cannot do the same at left-back. He may have started in the Europa League Final as a left back, which is still a mystery on how he was selected because he is definitely a liability as he can't cross the ball and possesses high levels of clumsiness.
Lastly, Luke Shaw, the most controversial and talked about player on our list. Shaw's future looks rather uncertain after the recent criticism and hatred towards him. Shaw is a fantastic player and being included in the PFA Team of the Year at the age of 19 is no joke. It shows his quality. However, the player has been plagued with numerous injuries after his double leg break against PSV three years back. But, it looks that Shaw has started to maintain his fitness levels after all and slowly is trying to get into the good books of Jose, who publicly criticised him and subbed him off at half time. Jose stated that Shaw is always an option for him and there is no rift with the player. But, the press keeps on unsettling the youngster who is trying his best and shows courage and commitment to the United badge. He is behind Young for the starting spot, although he is better and suffering with lack of game time.
Future of the Position
It will be wise that United get a specialist in the left back position as soon as possible as we can't afford anymore inconsistent performances. Young may be the stand-out player but we still require a specialist as he isn't accustomed to the role completely and with Darmian, Blind and Shaw's situation uncertain, all the more reason to get a quality left back. United have reportedly shortlisted Alex Sandro and Faouzi Ghoulam. Sandro has a 64 million release clause in his contract and doesn't mind leaving the old lady in the summer and Ghoulam, the latest player to be linked with a move to United has a 26 million asking price placed by Napoli. Sandro looks the better and younger option being 24 and Ghoulam being 27. 64 million in this inflated market is nothing and United should definitely sign him.
To conclude, United require a new left back and Sandro looks the preferred option. Darmain and Blind should be offloaded. Mourinho still believes in Shaw and wants to keep him. Should he stay, Valencia, Young and Fosu-Mensah should be the right back options next season and Sandro, Shaw and Rojo should be the left back options. In this way the squad will have enough depth, quality and healthy competition among the players.