K      Manchester City have ended Manchester United's 40 game unbeaten run at home with a 2-1 victory. David Silva and Otamendi scored on either side of Marcus Rashford's equalizer. The game symbolizes a plethora of things for both teams. I'm going to touch on most, if not all of them in this post. 
      First up, it absolutely pains me to say that our cross town rivals in their Arab money rinsed sky blue kit, were the better team on our own turf. They came to Old Trafford with a steadfast winning mentality and some brilliant football. Yes, we didn't have Pogba (I'll touch on that in some time), but that is no excuse. The worst part, was that City weren't even on their best form. They misplaced passes, were sloppy upfront and were poor at times in defence. But they got the job done. Today, there were two teams on the pitch – One that desperately needed a win and one that played to just get a result. I would have loved to be the first team and we should have been, but you need a spine to beat a team like them.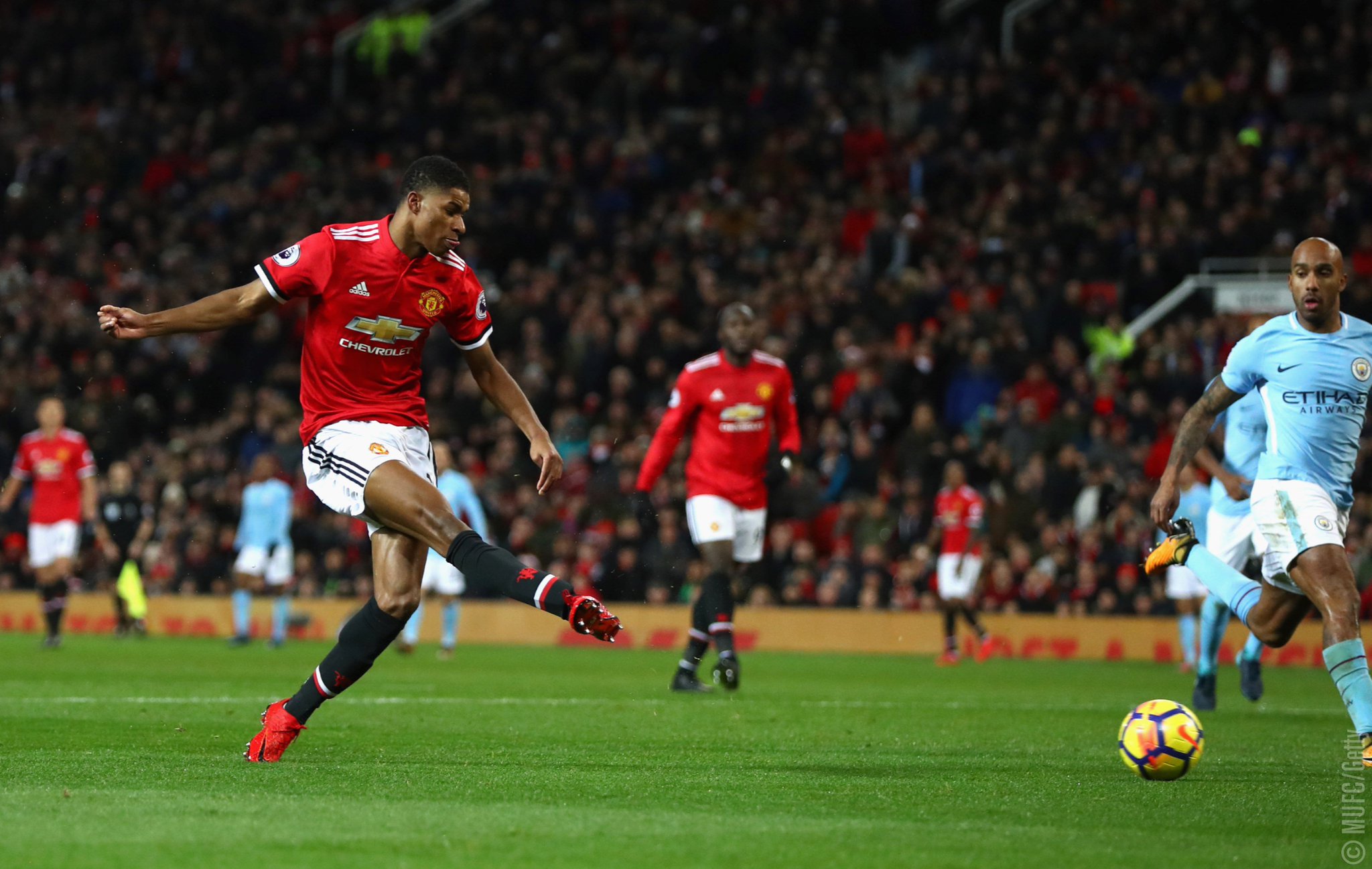 Secondly, the little glimmer of hope that we will catch up with City and ultimately win the league, has been extinguished. I stood with my back to rationality and argued about United's superiority over City. But tonight, City played like champions should. We lost to City last season at home, went a full circle without losing to anyone at Old Trafford and then get beaten by them again. That is absolutely frustrating to watch and endure. We can sit here and banter other clubs like Chelsea or Arsenal for finishing lower than us but as long as we don't finish first, we're no better than them. We are Manchester United. The foundation of this club has been constructed on winning. There is no possible way we can be happier with anything but first.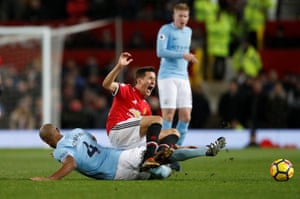 Thirdly, some individual performances were so bad that they need sorting out immediately. Let us start with Romelu Lukaku. I usually avoid scapegoating but what was this man doing today? He was particularly atrocious and lacked the basic skill-set required to be called a footballer. Lukaku was directly responsible for both the City goals due to awful clearances. Also, when we were trailing in the second half, he got a delicious ball in front of goal. The kind he scores to stat pad himself but what does he do? He shoots it straight at Ederson! This was the time where he could have silenced his critics, where he could have brought the title race back to the Premier League. But instead, City are running away with it, thanks to him. The next horrible performance was from Marcos Rojo. He has been pathetic since his return from injury, picking up a yellow card in every game. Even today, he went into an absolutely unnecessary challenge and ended up injuring himself. 
      Next up, is a major question from me. Why are we so clueless without Pogba? Of course, he is our best player and a team is reliant on their best player. But we are absolutely lost without him. City essentially got the 8 point lead, now 11, because of Pogba's absence. Playing Herrera was like playing two Matic's. He offered nothing going forward. This needs to be sorted out as soon as possible. 
      Lastly, the title race is over. It is City's to lose. They need to lose four games with us going on a winning streak, which doesn't seem likely to me. Now my season's expectations have been altered to doing very well in the Champions League and maybe an FA Cup win. About the team, Lukaku needs to be given the Mkhitaryan/Shaw treatment. Play a front three of Martial, Rasford and Lingard. At the back, Rojo needs to be replaced by Lindelof who has been immense for us since his debacle against Huddersfield. As for the January transfer window, we need to sign Ozil and Griezmann, if not, then in the summer. 
      Anyway, that's my rant done. It bothers me that we didn't have enough go's at their weak defence. However, we need to win as many games as possible from now on and just hope for the best!