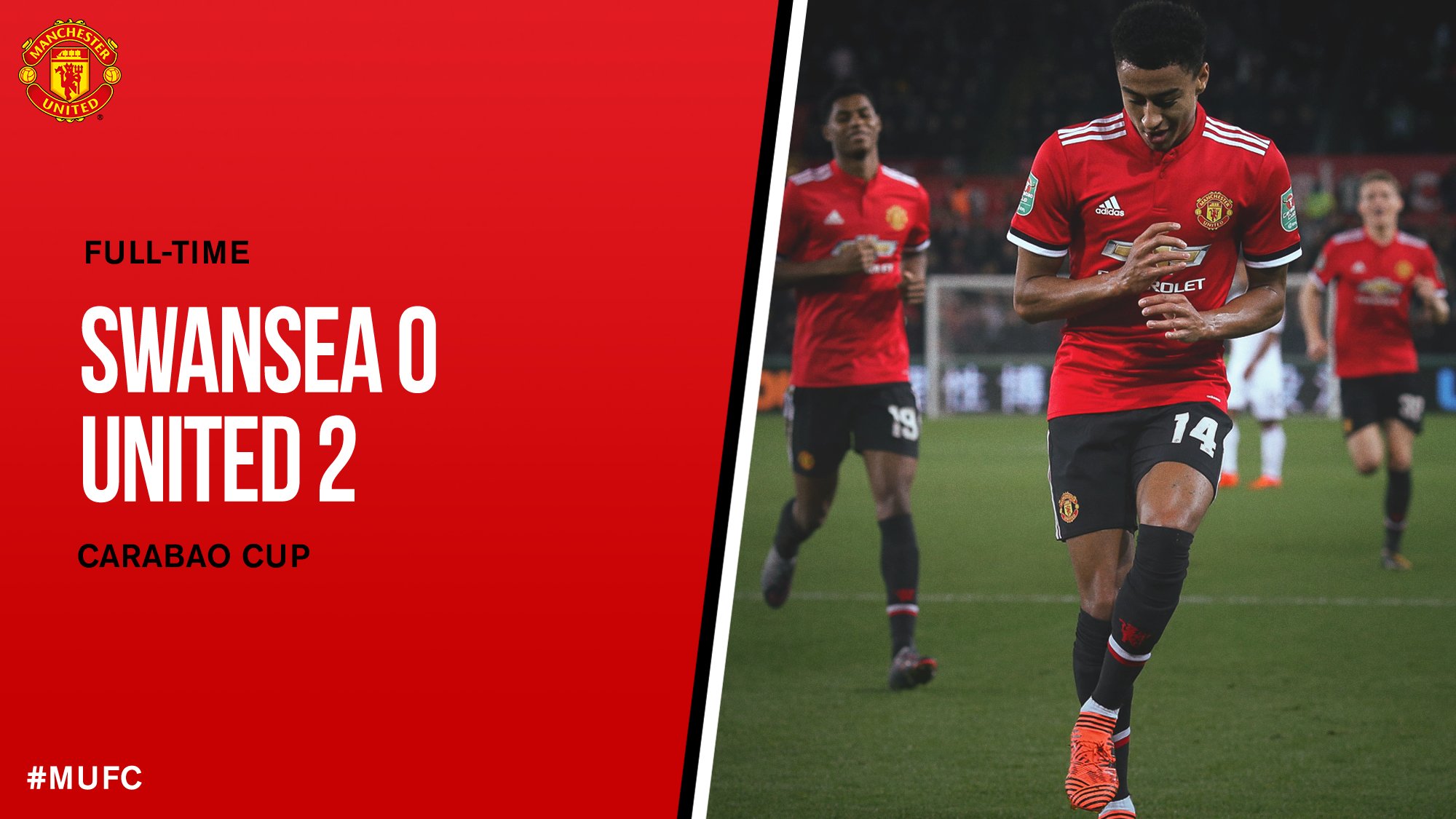 So Manchester United face Swansea in the round of 16 of the Carabao cup. After a drab and disappointing week of football, we hope to re-lift our campaign by convincingly defeating Swansea midweek. However, it will be far from easy. First up, we're away from home. That makes this our fourth consecutive away game. Next, we're going to put out an average team while Swansea are expected to play a full strength team. But then, this is one of those games that no one really cares about. If we win, amazing! If we don't, no need to sweat over it and move on to Spurs.
       So instead, let's take a quick look at what went wrong this week.
Firstly, the draw at Anfield: 
      This game was the least worrying for me. What else did you expect from Mourinho? He isn't a manager to give you swashbuckling, end to end football. He is a manager who will give you a result. The final against Ajax is a brilliant example. We did not park the bus, nor did we play mouthwatering football. We went there, shut them down completely, took our chances, kept it tight, won the game. We tried to do the same against Liverpool but without our best centre back and our best central midfielder, it was always going to be difficult. Herrera was clutching at straws while trying to distribute the ball and provided almost no service to our forwards, making their defence look like the 1982 Italian defence.
Secondly, the win against Benfica: 
      This game had the warning signs which we did not seem to address correctly. We were sloppy in midfield and barely created any chances. Benfica left back, Grimaldo, had an amazing game and wrecked havoc in our defensive third. Their loss was their own doing, owing to some terrible finishing. That and Rashford's outrageous free kick gave us a win but we all know it was far from convincing. Rashford and Jones picked up knocks and were always doubtful for the tie against Huddersfield. This game was slightly disappointing, but the result made it feel better. Big mistake.
      Thirdly, the loss to Huddersfield Town:
      Easily the most disappointing game of the season. We started with Jones, despite him carrying a knock. I feel the problem sprung from here. Midway through the game, Jones had to be taken off and Lindelof had to replace him. This sudden change probably left the young Swede unsettled and within five minutes. Don't get me wrong, I am not defending Lindelof for the absolute schoolboy errors that he made. Mata was at fault too, but we can not blame the loss on individual mistakes as the entire team did not put a shift in. The attitude was questionable and Jose seemed extremely disappointed in the post match interview. We all knew that David Wagner was a disciple of Klopp and he was definitely going to play a similar style of football. We were conducive and we succumbed.
      Anyway at the end of the day, Mourinho is still the best man for the job, there is no question about that. The Tottenham vs Liverpool game really put things into perspective. I would rather sit back and take a well earned point away from home, than get slapped by a rival.
       About this game though, I expect us to be back to our best because nothing less will be tolerated against Spurs at the weekend. These Carabao Cup games are like fillers and I hope we play a weakened team. Here is my lineup prediction:
Romero; Darmian, Lindelof, Tuanzebe, Shaw; Herrera, Blind, Mata; Lingard, Rashford, Martial.
       Yes, the back four is a little shaky but I want Lindelof to start because he needs to regain his confidence. Tuanzebe is a talent who needs to be starting these kind of games. And about Shaw, until the day we sell him, I will have expectations from him. I have also thrown Blind in defensive midfield because Matic needs rest before the Spurs game and we can't afford another injury to a key player. Anyway, that is my preview. Let's hope we get back to winning ways tomorrow. I'm going for a 2-1 United win!