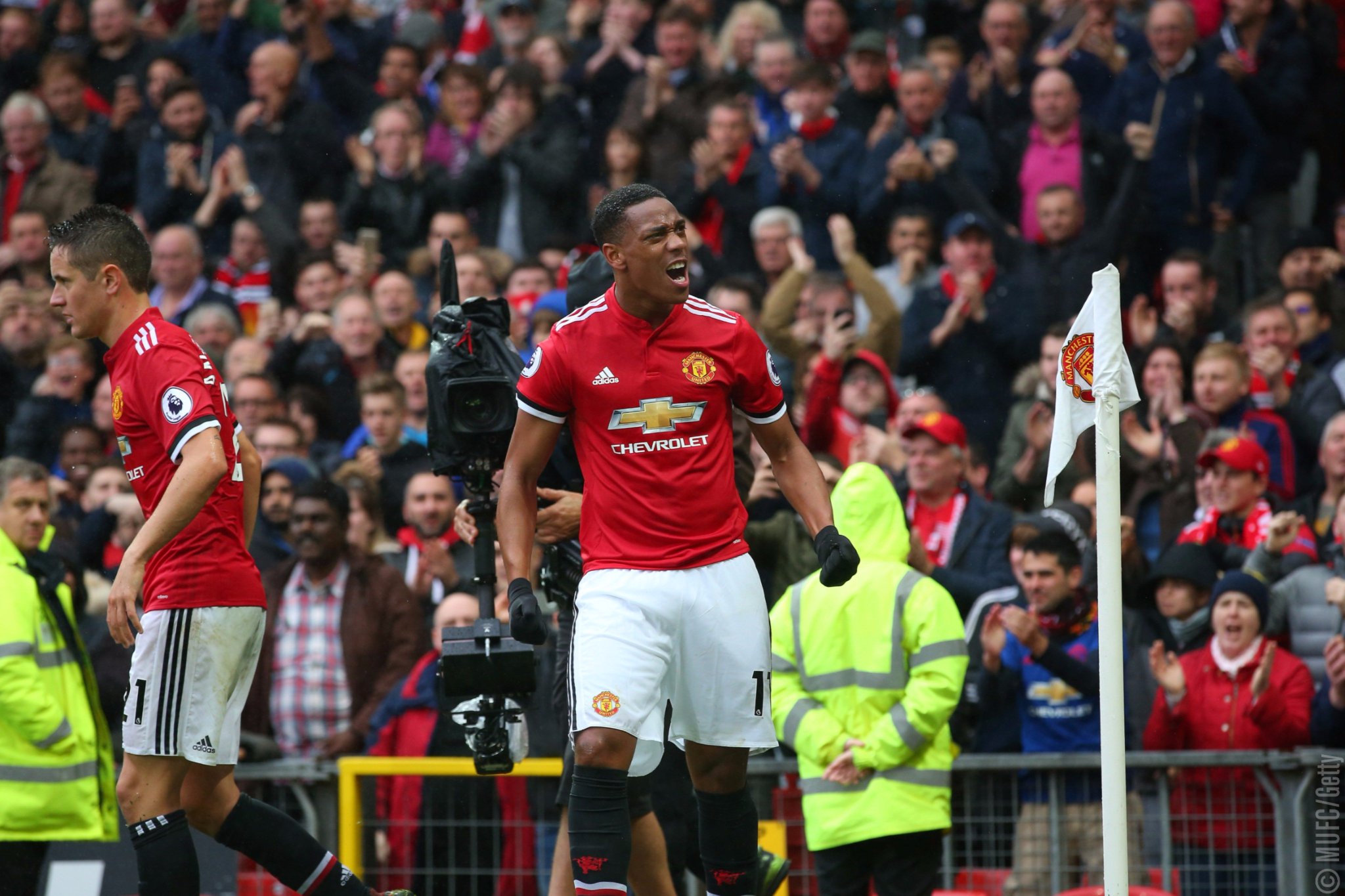 A late goal from Anthony Martial is enough to seal three points for Manchester United. Despite not putting in our best performance, we still showed great resilience and managed to take our chance to win the game.
The game was started with a brilliant attitude. We were pressing Tottenham high up the pitch and showing intent going forwards. However, that took a turn and within 10 minutes, it was Spurs on the front-foot and looking more likely to score. Throughout the first half, both teams had their fair share of possession and chances. From the offset, the game was very heated with both teams throwing in questionable tackles. There was a moment where Dele Alli and Ashley Young squared up to each other and another instance where Serge Aurier looked set to start a fight but in the end, everyone kept cool heads and focused on the football. 
Manchester United were much more dominant in the second half and there were more chances being made. Two big chances came in the 78th minute. First, Spurs almost took the lead through Dele Alli who volleyed Eriksen's cross just wide. Moments later, Romelu Lukaku was unlucky when he hit the post with a powerful header from Lingard's cross which had Lloris beat. 
The deadlock was broken in the 81st minute when Anthony Martial capitalised on Tottenham's tired defence. After a great flick by Lukaku with his head, Martial finished with a miss-hit shot to give Manchester United the three points. That made it 4 losses in a row for Spurs at Old Trafford in the league and again, they failed to hit the back of the net. Manchester United are the only team in Europe's top 5 leagues not to have conceded a home goal so far this season and our unbeaten run at home extends to 37 games. 
The two stand out players for us today were Ashley Young and Nemanja Matic. Young was exceptional both defensively and going forwards. He was curling in delightful crosses when going forwards, and made no mistakes at the back. Today he showed what it meant to play for the shirt, he did not stop working throughout the whole game. Matic, again was one of our most important players. He had the role of protecting the back 3 but he done much more than that. Not only did he dominate the midfield when we had possession, he was also creative when going forwards. 
Our next game is on Tuesday against Benfica in the Champions League. After a poor performance against them a fortnight ago, a win is not enough, we need to put in a good performance. We then travel to Stamford Bridge on Sunday, which is another big game which we cannot afford to lose.