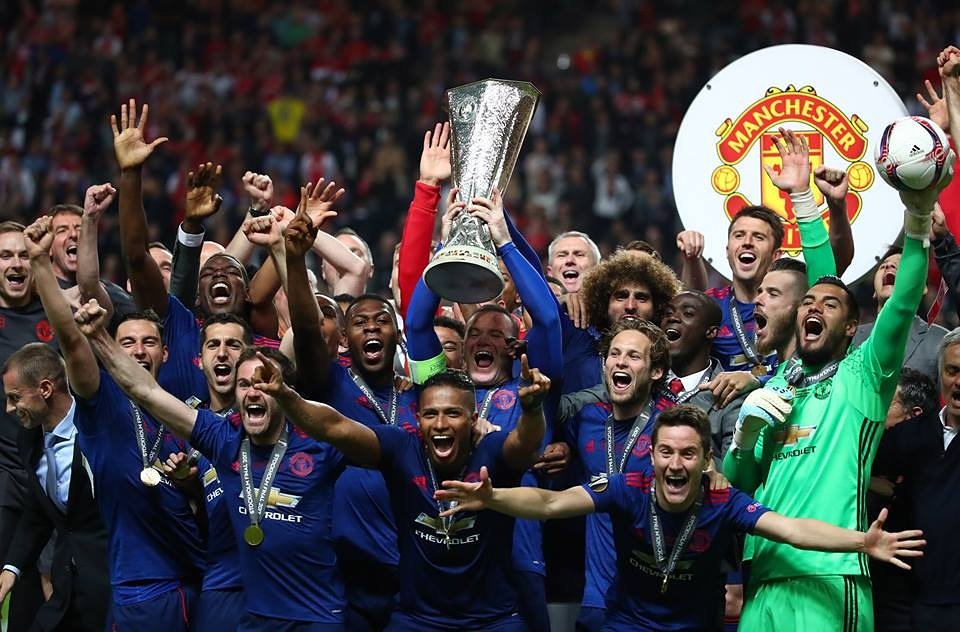 We have done it! Not only have we won the one trophy missing from our very packed trophy cabinet, Manchester United will also play in the Champions League next season.
In a game which would undoubtedly determine the success of our season, we managed to live up to our expectations and win a major European trophy. A loss today would have been a disaster, leaving us with only a league cup and 6th place to show for this season. However, this win means that we have also won a major European trophy and qualified for Champions League football next season. This season can be seen as a success.
A quick and bright start from United led to an early mix up between the Ajax back line and goalkeeper. The ball fell kindly to Paul Pogba who's volley fell just wide of the post. As we kept pushing for the opener, the chance finally came. In the 18th minute, a long range effort from Paul Pogba found the back of the net with the help of a deflection from Sanchez.
We continued to be the team on top and most likely to score but as always, we were finding it hard to capitalise and get that all important second goal. We had a few shaky moments at the back when we allowed the Ajax attackers to walk through our defence, but apart from those occasional moments, we were solid.
We could not have asked for a better start to the second half as Mkhitaryan doubled United's lead within three minutes. Smalling headed down a corner for Mkhitaryan to flick the ball in from close range. Our European hero has produced again, this time in the most important game of our season.
Not allowing Ajax to create any real chances, Manchester United saw out the rest of the game and proved to be deserving winners of the Europa League.
Today's win means that United will be playing in the Champions League next season (pot 2). Although most will say that this season has been poor and a failure, we have still managed to win three trophies and will be playing on the big stage next season. There is no doubt that we should have been better in the league, but most importantly we have have a successful season and won trophies, the one thing which really counts.
Overall, we have ended the season on a high. After a painful last few seasons, things are looking bright for Manchester United. With several world class players in our club, and a winner managing it, we have what it takes to make our mark next season. Also, going into the summer transfer window we can now attract the best players in the world. We are a club with a history of winning and a future which looks bright! Lets look forward to next season!
COME ON UNITED!