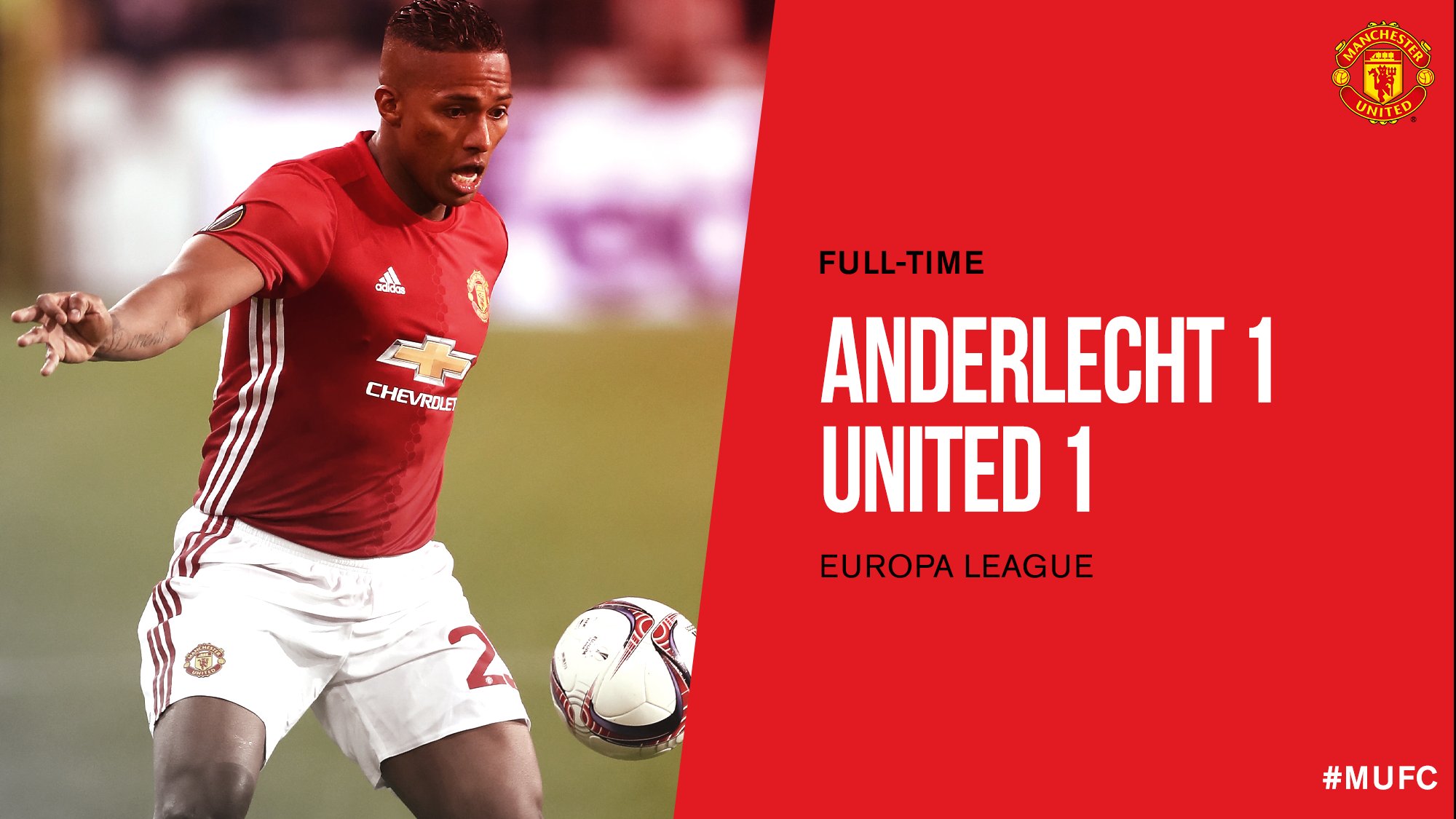 Manchester United will go into next week's second leg with only an away goal after a dominant performance in Belgium tonight, but once again they were unable to win the game.
The reds came close early in the first half when Rashford put in a lovely ball for Ibrahimovic, who flicked it towards goal but the keeper made a good save. The ball fell to Lingard but his poked effort was denied by the post. Manchester United should have been ahead. 
The deadlock was broken in the 36th minute by Mkhitaryan. Valencia's ball in from the right was struck first time by Marcus Rashford, but Ruben superbly tipped it away. Mkhi was there in the right place at the right time to turn the ball home from a tight angle. 
After we scored, we continued to dominate possession of the ball and were creating the occasional chance but once again, we were unable to get the second goal to kill off the tie. Our poor finishing was a problem for us again. Pogba missed a chance late on in the second half which could've secured the win but instead we showed no desire to get the second goal.
Our of nowhere and after Manchester United had been in total control of the game, Anderlecht scored with their first shot on target. In the 86th minute Obradovic delivered a great cross in towards Dendoncker who powered his header past Romero. 
Throughout the game it was clear that the United players were taking way too many touches in our own half, leading to some very slow build up play. However, the same cannot be said for the final third. There was some great one touch passes bring made by the front men which made us much more of a threat going forwards. But this wasn't much, with United dominating the game in the centre of the pitch for most of the game. 
Our attacking players all played well today. The movement at the top was terrific. It was great to see Mkhitaryan gliding along the front line with his neat passes and agility. Rashford was also a bright spark for us today with some very intelligent play and he was unlucky not to get a goal. The two times it looked like we wanted to get a goal was before our opener, and once Anderlecht got the equiliser, meaning we showed no real intent and desire to get a goal for over half the game and that is what cost us today, and has cost us most of this season.
The sad truth is that even when we do show passion and desire to get a goal, the chances do come, but the finishing lacks quality.
One player which we need to highlight is Zlatan Ibrahimovic. Even though he wasn't at his best today and he hasn't been as clinical as he should have been this season, his importance is undeniable. He knows. He knows that a one goal lead is not enough. He knows the importance of killing off the game and striving for another goal. Just after the opener, video replays showed Ibra yelling to his teammates "we need to do more, we need to do more lads!". This is the mentality that every player needs to have at our club! We need to do more.
We face Chelsea on Sunday in the Premier League and we will go in as the underdogs. But the truth is, we can beat them. We need to be at our best and play with intent and passion for the whole game. Lets go into the game with a positive attitude and with optimism. I don't want to sound too pessimistic after today's result because a 1-1 draw away to Anderlecht isn't a bad result and does give us the upper hand at Old Trafford next week, but I want what is best for our club and I want to see us strive. The frustrating thing is that we are capable, but we just "need to do more"!
Jose Mourinho: "We have to kill matches. We had chances, we had control, but in one mistake we were punished"