Summary
Although this was a contest between clubs with starkly different ambitions, there was more than what meets the eye. Fulham had previously picked up points against Liverpool, Southampton, Tottenham, and gave Chelsea a heck of a time. On the other hand, Manchester United picked up a point at Anfield to stretch the gap between them and the defending champions and completed 365 days without an away loss in PL. The Red Devils were vying to reclaim their top spot from neighbors, Manchester City. But, as it has become customary, we conceded yet another early goal. The mentality Solskjaer has instilled in the team deserves praise, but we need to stop conceding first for the sake of our own fans. Let's have a look at the things we learned from the game…
1. Manchester United – Comeback Kings!
Manchester United have made a reputation for themselves as comeback kings. It almost gives off Sir Alex Ferguson vibes to see the team getting back into games from seemingly impossible situations. Solskjaer deserves all the praise for instilling that mentality in the squad. Even us fans now believe that we can win a game until the last whistle is blown. Although, is it necessary to justify that tag every single time we play?
2. Paul Pogba Scores Bangers Only!
Ever since Mino Raiola released curt statements regarding Pogba's Manchester United future, the Frenchman has been on fire. Pogba seems to be in his best form since arriving at Manchester United. His goal last night is a testimony to what he can do. The World Cup winner produced a moment of magic, a glorious strike for the winner, and took us back on top. Pogba has not only scored brilliant goals but match-defining ones as well. Even if Pogba wants to leave, leaving with a PL title would only glorify his career. Solskjaer's handling of Pogba has made it a win-win situation for both parties.
3. Fred Is Undroppable for Manchester United
Fred is possibly the most underrated, yet the most improved player of this squad. From being nearly sold off, to cementing his spot as a mainstay in midfield, Fred's rise has been incredible. Fred is one of the most combative players in our team. His tenacity and ball-winning capability are key to our midfield. With incisive passing and chance creation in his artillery as well, he can well be the defensive midfielder Ole is searching for.
4. Cavani is the definition of a CF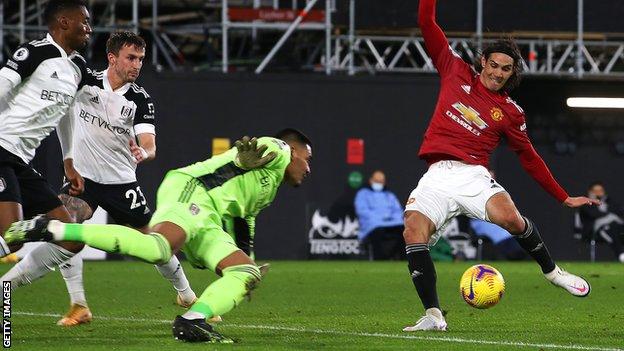 A lot of us deemed Edinson Cavani as a panic buy, including me. Almost no one expected the 34-year old striker to have the kind of impact he's having. The Uruguayan legend has been showing what we expected from Martial after last season. His movement and work rate is just extraordinary. Cavani is a class forward and age can't take that away from him. I hope our forwards try to adapt their game to that of Cavani's, especially, Martial and Greenwood.
5. Wan-Bissaka Needs Competition
Aaron Wan-Bissaka is undoubtedly one of the best defensive RBs in the world. But often his attacking output goes asking much more. Even defensively, as good as he's in 1v1 situations, his positional awareness at times creates problems for him. Luke Shaw has been brilliant since Telles' arrival. We need to create more competition for Wan-Bissaka as well. Ole needs to find a way to get more from him going forward. He doesn't really trust Brandon Williams to compete against Wan-Bissaka. Hence, Manchester United will have to dive into the transfer market for an RB in January. There won't be a better option than Tariq Lamptey in the market right now. Although the youngster has recently signed a new contract with Brighton, The Red Devils should be looking at him to provide competition for Wan-Bissaka.