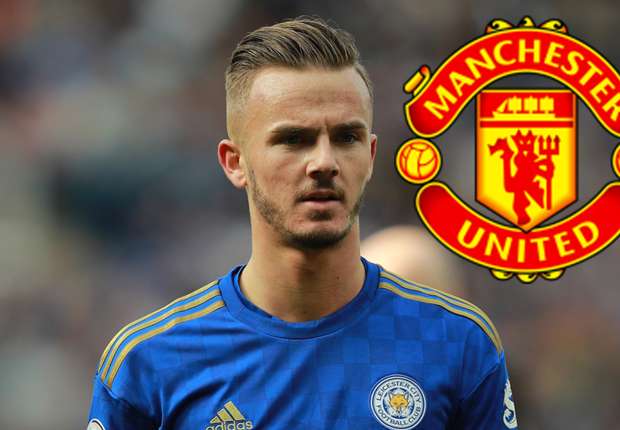 Image from Goal.com
Our midfield has shown a gulf in class most especially last season. This was worsened by the departures of Ander Herrera and Marouane Fellaini. United needed to be very active in the transfer window but unfortunately, we have become incompetent in our dealings. 
This makes me think we shall have a very ugly period of panic buys given that Pogba wants to leave after this has been confirmed by his agent earlier today. I actually made a quick edit to this post after it emerged that Mino had confirmed that United are aware of this. That means, three midfielders are leaving and we shall need three more investments – something that seems less likely.
So here is a chance to change formation and that's where Maddison even comes in perfectly. Maddison is 22 years old and that means he fits our rebuilding requirements. He is also a long time supported to Manchester United and is English young talent. This means there are very high chances of him having a very long period at United and a good chance of United signing him this summer with their current transfer policy.
Last season, Maddison had 14 goal contributions and created 100 goal-scoring chances – the highest in the league. He is also good at taking free kicks as he scored three last season. Which is something United have consistently lacked really since Cristiano Ronaldo's departure. 
So how would he fit in:
Imagining Pogba leaves, we could use a double pivot of defensive-minded midfielders so that we free him up to create the chances. Get McTominay and Fred to play as the two midfielders in a 4-2-3-1 set up and place Madison just behind the striker (Rashford) in that no.10 position.
In case Pogba stays, that's even better! We would not have to rely soley on Pogba to create and this would give the Frenchman  a more free role to express himself. This however will require a world class defensive midfielder to cover up for the two more attacking players.
James has a £60m reported asking price and that would be great. One advantage he has over Bruno Fernandez, who is a great creative midfielder too is his Premier League experience. And could be an excellent servant for the club for many years to come, as Solskjaer desires.