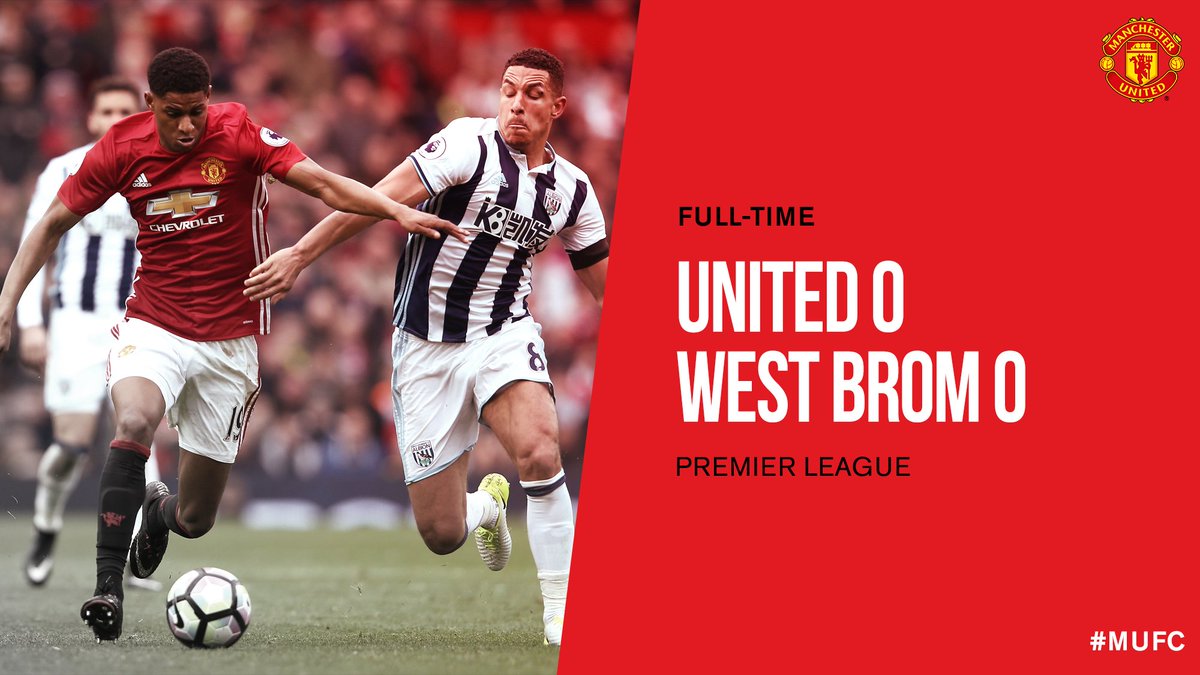 Absolutely pathetic – that is the nicest way to describe this result. We cannot hide behind the excuse that we have several injuries and suspensions. We still had a brilliant attack and today's result represented our story of the season. 
The entire game followed the same pattern. Manchester United were always attacking, with West Brom sitting deep, parking the bus and hoping to snatch one on the counter attack. We were able to get past the West Brom defence once or twice, but the finish wasn't there. The biggest chance for United came to Mkhitaryan who was through on goal and dipped the ball wide of the post. United almost made the breakthrough when Marcus Rashford took a long range shot at goal which Foster done brilliantly to keep out. 
The closest anyone came to goal was from an unlikely source, Darren Fletcher. The ex-United midfielder blasted a powerful shot from outside the box towards goal. What should have been an easy save by De Gea ended up as a lucky escape for United. De Gea misjudged the shot and deflected the ball onto the crossbar, which then bounced back straight into his hands. We were lucky not to go behind. 
Today's draw was United's 8th in their last 12 games at Old Trafford. After Liverpool's win against Everton earlier today, the gap between us and 4th place has increased again. If Arsenal manage to win tomorrow then we could be back in 6th place. 
I think it's fair to say that we now need to focus on the Europa League. As the Premier League is looking more and more competitive and the top 4 seeming out of sight, our hopes for Champions League football next season seems to be relying more on the Europa League.
Our next fixture is on Tuesday when we face Everton at home in the Premier League. This will be another tough fixture against a top quality team close to us in the league. Everton will be looking to bounce back after losing today's Merseyside Derby in poor fashion. 
With morale down and fans angry and disappointed at the moment, lets hope we can bounce back after today's result with a win against a good opposition.