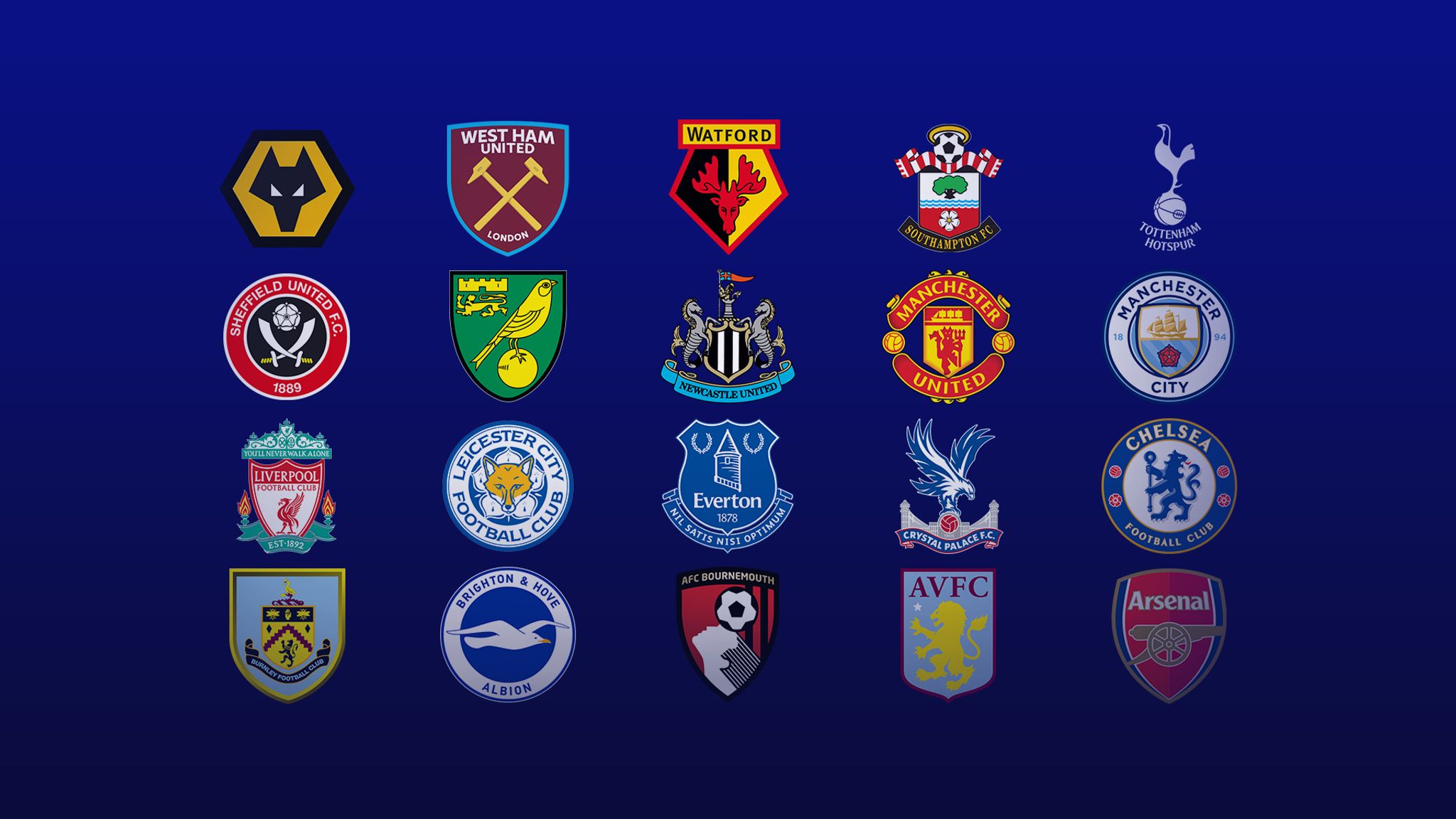 Image from The United Devils
As there have been two sets of games this week I have put the grades for both matchdays in the same article with each team getting two ratings with an overall total. This set of results included crucial wins at both the top and bottom of the table with Ljunberg's Arsenal faltering, managerless Everton sinking into the relegation zone, Leicester continuing their hot run of form and much more. Here are the results from these matchdays:
Matchday 14:
Newcastle vs Manchester City 2-2
Liverpool vs Brighton 2-1
Burnley vs Crystal Palace 0-2
Chelsea vs West Ham 0-1
Tottenham vs Bournemouth 3-2
Southampton vs Watford 2-1
Norwich vs Arsenal 2-2
Wolves vs Sheffield United 1-1
Leicester City vs Everton 2-1
Manchester United vs Aston Villa 2-2

Matchday 15:
Crystal Palace vs Bournemouth 1-0
Burnley vs Manchester City 1-4
Chelsea vs Aston Villa 2-1
Leicester City vs Watford 2-0
Southampton vs Norwich 2-1
Wolves vs West Ham 2-0
Manchester United vs Tottenham 2-1
Liverpool vs Everton 5-2
Sheffield United vs Newcastle 0-2
Arsenal vs Brighton 1-2

LIVERPOOL 7.5/10 and 9/10 = 16.5/20
Narrow win against Brighton and Alisson's red card made it a nervy 20 minutes for Liverpool but they pulled through. In the Merseyside Derby Liverpool made a statement and hammered Everton and easily could have got more. Big performances to remain unbeaten and eight points ahead. Their title to lose!
LEICESTER CITY 8/10 and 8/10 = 16/20
Consistency is key and Vardy is leading Leicester into the light. They are second in the league and have earned their position with two solid wins. If Rodgers leaves though it could all fall away and especially if Maddison does join United in January which will be more likely if Rodgers leaves. Right now they are giving everyone trouble but their biggest challenges will be against Liverpool and Man City later this month.
MANCHESTER CITY 4/10 and 8.5/10 = 12.5/10
Poor against Newcastle in which Jesus was a ghost and despite glorious goals from Sterling and De Bruyne, they could not keep their leads. Against Burnley, they bounced back well. Jesus double and sensational goals from Rodri and Mahrez saw them off. They have to keep it up as anything but a win against United will not be good enough for Pep.
CHELSEA 3/10 and 7.5/10 = 10.5/20
You can see the difference Abraham makes to Chelsea. Without him they lose and with them they win the game. He is their main man and it looks like Giroud is finished at the club. For me it's a miracle he still gets picked for France over Lacazette and Martial. Still in the top four but now they have January to buy players,

WOLVES 7/10 and 8/10 = 15/20
Decent draw with a team that's difficult to beat and then eased into a 2-0 win against West Ham. Pushing for top four and now in fifth with 23 points. With Liverpool, Spurs and City all to come this month they could cause a lot of problems at the top of the table and maybe even change the title race dynamic even further.

MANCHESTER UNITED 5/10 and 9/10 = 14/20
Dreadfully stale against Villa but exceptional against Spurs. The difference McTominay makes to the midfield is remarkable. Fred was dynamic and played like Kante, Wan-Bissaka and Young played very well too. Rashford showed his class once again in big games and scored two vital goals for Solskjaer and United. Manchester City next will be a huge feat and one United have enough quality to get a point off the injury-hit champions.

CRYSTAL PALACE 8.5/10 and 8/10 = 16.5/20
Two wins and now they look a far better side. They are playing with confidence and aggression and although Zaha wants to leave they have a lot in their side to cause problems despite injuries and now a suspension.

TOTTENHAM HOTSPUR 7.5/10 and 4/10 = 11.5/20
A decent win for Mourinho against Bournemouth but the defensive errors showed as the Cherries got two late goals and they showed again at Old Trafford. Toothless performance at Old Trafford and this was the biggest challenge Mourinho faced so far at his new club. Spurs have equally big challenges against Bayern, Wolves and Chelsea coming up and if they fail to get points from these games, they could be in a lot of trouble.

SHEFFIELD UNITED 7/10 and 4/10 = 11/20
Decent draw but disastrous home defeat to Newcastle. After doing so well against Chelsea, Spurs, Arsenal and most recently United, you would expect them to have done better. They have four decent games that you would expect them to get points from before they face Man City and Liverpool back to back.

ARSENAL 4/10 and 2/10 = 6/20
Tragic. Just tragic. Most new managers have a honeymoon period and if this is it for Arsenal they're in trouble. Defensive errors costing the side and the strikers have not bee sharp enough. Ozil looks below average, Pepe remains ineffective and the midfield does not have enough to control a game. West Ham, City, Chelsea and United are all coming up and unless something drastic changes, they are going to be in a lot of trouble.

NEWCASTLE 8/10 and 8.5/10 = 16.5/20
Two excellent performances and Jonjo Shelvey has been influential in both. Joelinton got dropped for the second game for Carroll who helped sealed the win at Brammall Lane. Almiron and Saint-Maximin have been crucial in both games and played very well. This team was predicted to be relegated and instead they are level on points with Arsenal. Three important games against Southampton, Burnley and Crystal Palace before a trip to Old Trafford and should aim for 9/9 points before this game.

BURNLEY 4/10 and 3/10 = 7/20
Struggling to get wins right now and got blown away by the excellence of Man City. They are not as solid as they have been in recent years. They have some big games coming up with Spurs tomorrow and could be battered. Then again, they could win well. It's a difficult game to predict with both teams playing erratically. While they are four points of relegation, they should still not have any concerns of such.

BRIGHTON 5/10 and 8.5/10 = 13.5/20
Did not capitalise on the red card Liverpool suffered and lost the game narrowly. Turned on the style against Arsenal and won the game late on. Had very little to defend really and cut through the defence like ribbons. They have a decent set of games before facing Spurs on Boxing Day and will aim to get three points in all three.

BOURNEMOUTH 5/10 and 4/10 = 9/20
Bang average performances and have not kicked on from their victory against Manchester United. They could be sinking without a trace and with Liverpool and Chelsea to come they could be in the relegation zone.

WEST HAM 9/10 and 4/10 = 13/20
From outstanding to awful. They won at the Bridge but lost to Wolves somehow. It looked like they had some consistency and saved Pellegrini's job but if they lose heavily to Arsenal they could be in a lot of problems. They have to beat Arsenal but could end up causing their own problems and losing the game as a result.

ASTON VILLA 8/10 and 5/10 = 13/20
Exceptional performance against United but could have done better against Chelsea given the previous game. A couple of tough games coming up before it gets easier in late December. They could nick points off Leicester and Liverpool if they get lucky but it looks like more losses on the horizon.

SOUTHAMPTON 8.5/10 and 8/10 = 16.5/20
Clawed their way out of relegation for now but have to keep winning with Everton looking to bounce back. Danny Ings and Ward Prowse have been fantastic recently and have three games they have to win to keep going forward before facing Chelsea on Boxing Day.

EVERTON 4/10 and 1/10 = 5/20
Sad performances for Everton. The Leicester loss must feel like a sucker punch with Everton holding for a draw until late on and then the derby sent Silva packing. 5 goals conceded in a derby is seriously not good enough (I hope this doesn't come back to bite me tomorrow) and they will want a reaction against Chelsea but they could go from bad to worse with United, Leicester and Arsenal coming up.

NORWICH CITY 8/10 and 4/10 = 12/20
A great result against Arsenal but failed to make it count against Southampton, which was a must-win game for both teams. They have to beat Sheffield United on Sunday as Leicester and Wolves should be far more difficult challenges.

WATFORD 3/10 and 4/10 = 7/20
They have been just as tragic as they have been all season. They had to beat Southampton but the Saints marched on (apologies for the pun) and then they were overwhelmed by Leicester. They have to beat Crystal Palace because the games will only get tougher.