Manchester United have just beaten Huddersfield Town 2-0 at Old Trafford. On a day that was marked by a poignant commemoration, the boys in red did the Busby Babes proud by getting back to winning ways with a 2-0 win at home. Lukaku and Sanchez scored two second half goals to send us thirteen points behind Manchester City who drew their game against Burnley in the earlier kick off.
      The first half was very frustrating and Huddersfield simply shut down shop and let us pass the ball aimlessly in midfield. Stats spoke for themselves as the possession for the first half was 80-20%. We dominated the game from the offing and it was pretty evident that a goal was coming soon. 
       The referee should have awarded us a penalty when Scott McTominay was knocked out in the Huddersfield penalty area. We scored somewhere in the middle of the second half when Romelu Lukaku finished a neat cross from Juan Mata. Sanchez then doubled our lead when he scored from the rebound of his own fluffed penalty. It was the ideal home debut with him scoring right in the face of the Stretford End. Alexis was superb overall and showed the passion going forward and fell back to win balls as well. He is the perfect creative dribbler that we were missing. 
      However, the game was well and good but what I want to focus on in this blog is something that transpired a hour before the ball was first kicked. Yes, the lineups. Paul Pogba and Anthony Martial were demoted to the bench after a poor showing and Phil Jones missed out completely because of an "illness".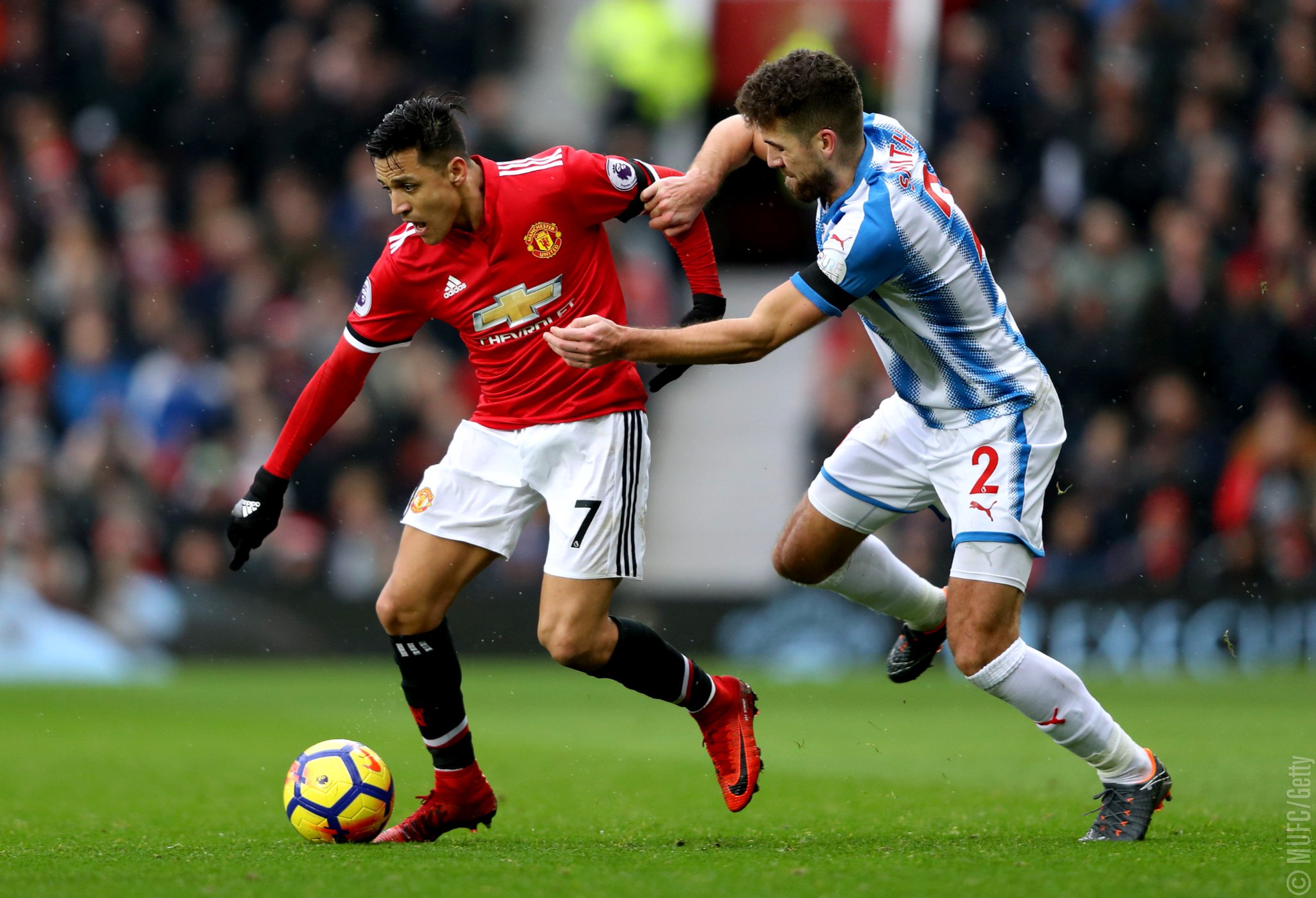 This decision of Jose's can be interpreted and inferred in multiple ways. The first one being one of rage. I saw plenty of supporters unhappy by the fact that we have two of our best players on the bench. They argued that just one performance should mask their brilliance and they should be starting every game, regardless. Should they? 
       The other interpretation, the one belonging to me and other like minded fans was one of praise. I lauded Jose's bravery and ruthlessness. To bench two of the team's best players on the back of a frustrating defeat, is a huge mental debate. But Jose made it clear that no one is bigger than the team and at the end of the day, he is the boss. If you turn in a bad performance and turn a deaf ear to his tactics, you're off. Doesn't matter if you're Paul Pogba or anyone. 
       What did surprise was that he did not pick Ander Herrera to replace Pogba. Instead, the man who supposedly hates youth and academy graduates, picked Scott McTominay to replace the league's record signing – Pogba. Could this signal the end for Herrera? He was absolutely instrumental to our side last season and he has been the polar opposite this season. 9/10 fans would have placed Herrera higher than McTominay in the pecking order. However, I did feel that Scott played well today. He was very very solid in midfield and went into tackles fearlessly. Even if he came off worse in one tackle, he'd go into the next challenge unperturbed. His game seems like a carbon copy of Nemanja Matic. Future Carrick replacement? Maybe. Anyway, that is all for this time. GGMU!